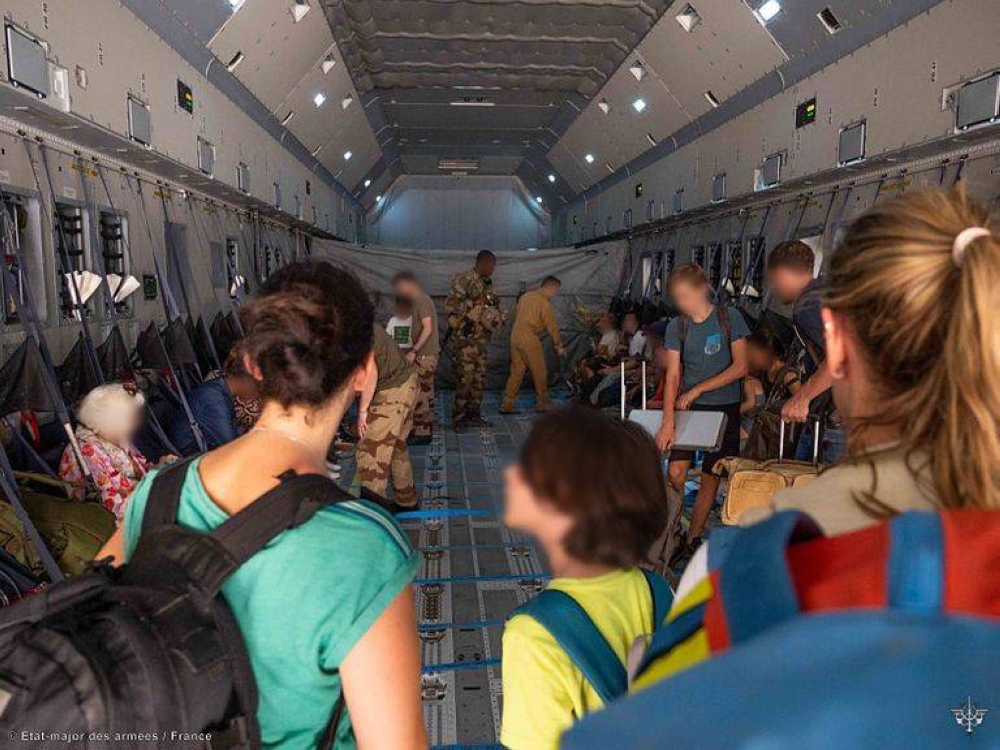 In light of the war between the Sudanese army forces, the Rapid Support Forces, many Arab and Western countries entered a race to evacuate their nationals for fear of an expansion and intensification of the fighting, and to mediate between the two sides of the crisis to reach a permanent ceasefire.
Several countries rushed to close their embassies and consulates in Sudan, and evacuate their nationals by land, sea and air, while other countries are still racing against time to remove their citizens and members of their diplomatic missions.
In conjunction with the evacuations, some countries did not stop at the limits of issuing statements and making contacts, but sought active intervention with both sides of the war in an attempt to find a solution that would protect Sudan and its people, stop the war machine and bring the belligerents back to the negotiating table. Thus, the mediations conducted by Saudi Arabia, the UAE, America and others resulted in announcing a truce for a period of 72 hours. Meanwhile, US Secretary of State Anthony Blinken revealed that Washington is working with partners to form a committee to negotiate a permanent ceasefire in Sudan.
Informed sources had revealed that there are Saudi, Egyptian, Emirati, and American efforts to launch mediation in Sudan, to bring together army commander Abdel Fattah al-Burhan and rapid support commander Muhammad Hamdan Dagalo in Riyadh within weeks.
For his part, a diplomatic official revealed that Turkish President Recep Tayyip Erdogan offered to host Al-Burhan and Hamidti for negotiations in his country, and said in press statements that Erdogan had informed the two generals, via a phone call, of Ankara's desire to mediate between them to stop the war.
Israel, for its part, offered to host a negotiating summit to end the violence, according to the Foreign Ministry.
Foreign Minister Eli Cohen said: If there is a way in which Israel can help end the violence in the country, we would be very happy to do so. Israel revealed that it is already in contact with senior officials on both sides and is making efforts to conduct negotiations.