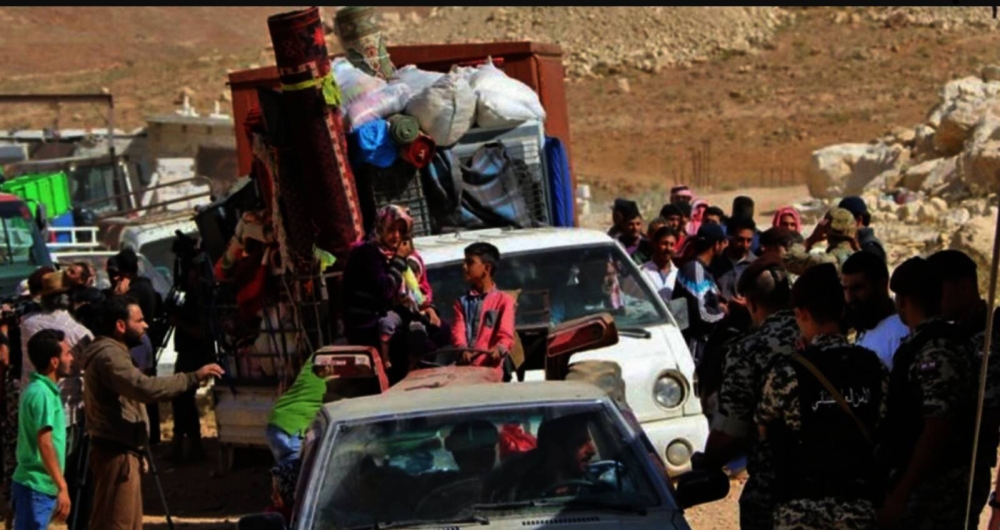 For the first time, the Lebanese will confront the displaced Syrians, tomorrow (Wednesday), at the gates of the UNHCR in the various regions of Lebanon, as Beirut, Tripoli and the Bekaa are witnessing two demonstrations. Deportation campaigns, and the second was called for by the National Campaign to Liberate Lebanon from what they called the "Syrian demographic occupation," as they put it.
In light of these calls, which do not foretell bad consequences in the coming days on Lebanese soil, Amnesty International called in a statement on the Lebanese authorities to stop the illegal deportations of Syrian refugees. She stated that the organization's call comes after the Lebanese authorities deported about 50 Syrians to their country this April.
"No refugee should be returned to a place where their lives would be in danger," Aya Majzoub, Amnesty International's deputy regional director for the Middle East and North Africa, said in a statement.
And she considered it very disturbing to see the army decide the fate of refugees without respecting the guarantees in a legal procedure. Instead of living in fear, refugees living in Lebanon must be protected from arbitrary raids and illegal deportation.
For his part, Representative Sami Gemayel said during a meeting with the United Nations Coordinator, Joanna Frontska, today (Tuesday) that Lebanon received the Syrian people and dealt with them in the best way, and we are facing a new phase, because the hostilities in Syria have ended, and there are no more open battles and there is a possibility for them to return to their country. What Lebanon is going through has become completely different from what it was in the past, and part of this talk is directed at the international community, especially the European Union, which greatly supports the policy of the United Nations High Commissioner for Refugees in Lebanon.
In turn, the caretaker prime minister, Najib Mikati, demanded the deportation of everyone who commits a crime or violates the law, and the revocation of the refugee status from everyone who enters and exits illegally from Lebanon, and all of this is available in the law, and he called on the security forces to implement these articles, stressing that The time has come for the way of dealing to change, and for the international community to change its policy towards Lebanon. We encourage voluntary return, and instead of giving aid in Lebanon, we push it in Syria.