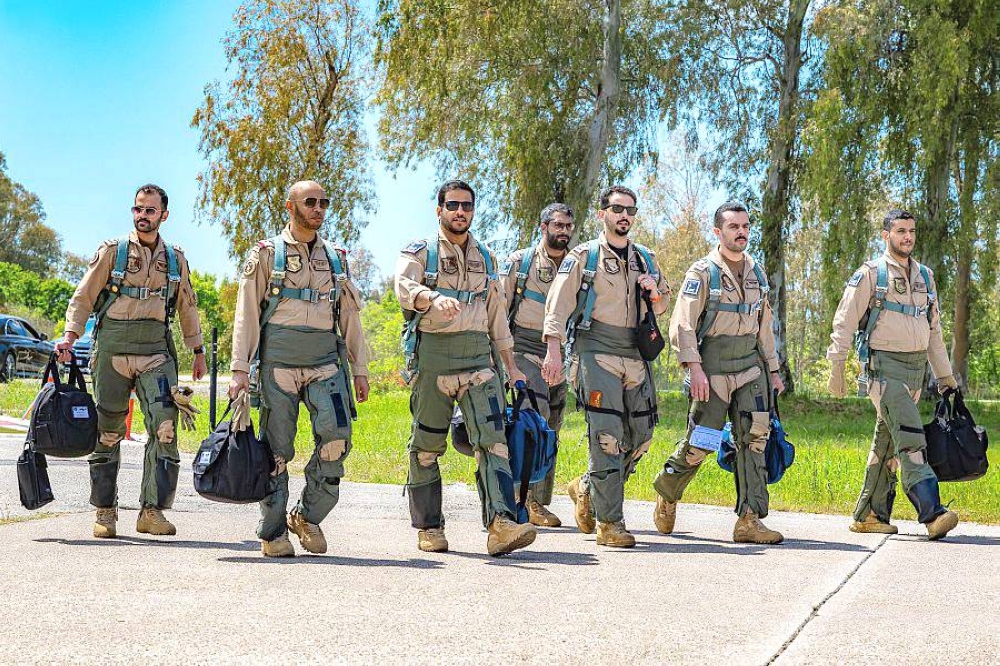 The "Aniochos 2023" exercise was launched at the Andra Vida Air Base in the Republic of Greece, with the participation of the Royal Saudi Air Force and the forces of a number of brotherly and friendly countries. The Saudi Air Force is participating with an F-15SA aircraft system.
The commander of the Royal Saudi Air Force group participating in the exercise, Lieutenant Colonel Air Force Staff Issam Muhammad Khawaji, explained that the preparation and preparation for the exercise was carried out with all professionalism, and the highest levels of safety followed in such exercises, and with thoughtful preparation and planning, and benefiting from previous lessons in similar exercises, in order to ensure representation. The Saudi armed forces are well represented, and they appear in an honorable appearance that befits their global status, indicating that the exercise went through many stages, preceded by the formation of work teams and the subsequent preparatory meetings.
He stated that the exercise aims to raise the level of combat readiness of the Royal Saudi Air Force, in support of the operational relationship between our air forces and the participating air forces, indicating that the exercise included counter air operations of both types, defensive and offensive, that are carried out against enemy air forces, represented by aircraft and air defense systems. To neutralize the enemy's air capabilities and hostile air defense means, indicating that the missions of strategic attack operations will also be carried out, as well as close air support operations for ground forces, and detection and destruction of enemy radar sites.
He stated that the participation of air forces from several countries in the exercise helps in developing scenarios that are very similar to what can happen on the ground, and also enables the aircrews to communicate with the aircrews from the participating countries, which gives everyone practical experience that contributes to the performance of the tasks to the fullest. .