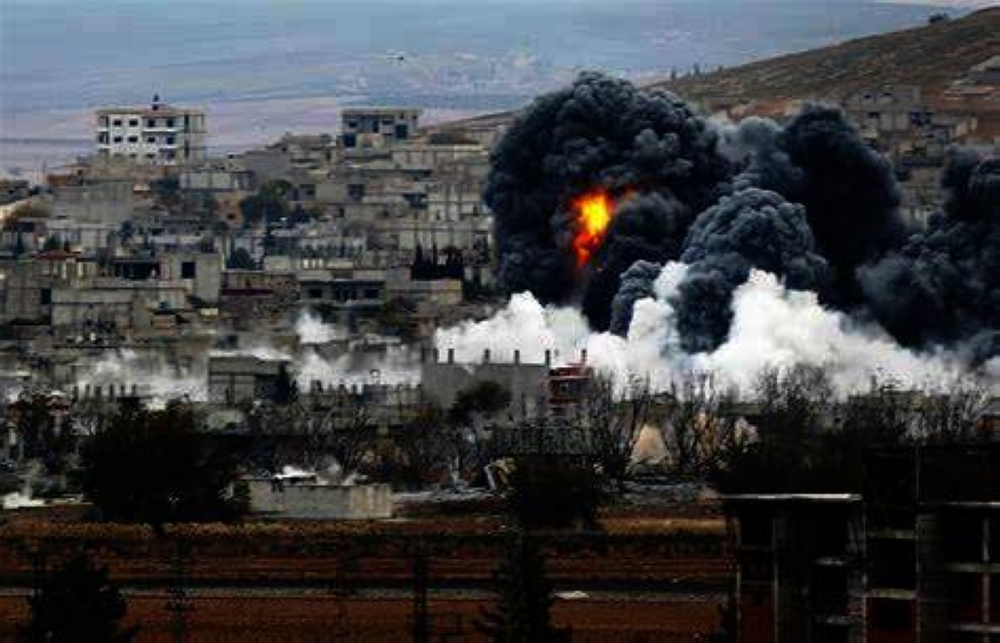 Syrian media reported that the air defenses intercepted an Israeli missile attack on the vicinity of the city of Homs, central Syria, in the early hours of this morning (Saturday), confirming that the attack resulted in the injury of 3 civilians and caused some material damage. And the official news agency (SANA) stated that at around 12:50 am today, the Israeli enemy carried out an air aggression with a number of missiles from the direction of northern Lebanon, targeting some points in the vicinity of the city of Homs, and our air defense media intercepted the aggression's missiles and shot down some of them. It pointed out that the bombing resulted in the injury of 3 civilians, the ignition of a civilian fuel station, and the burning of a number of tanks and trucks.
For its part, the Syrian Observatory for Human Rights stated that Israeli missiles destroyed an ammunition depot belonging to the Lebanese Hezbollah at the Dabaa military airport in the countryside of Homs. He added that violent explosions were heard as a result of the explosion of the ammunition stored in the warehouse, and fires were seen burning at the site, without information on human losses so far.
On April 2, Israel carried out similar strikes on a Hezbollah facility in the Dabaa airport area, killing two fighters and wounding 5 soldiers, according to the observatory. Israel did not claim any strikes in Syria. During the years of the conflict, it launched hundreds of air strikes that targeted Syrian army sites and other targets it described as linked to Hezbollah, including weapons and ammunition depots in separate areas.