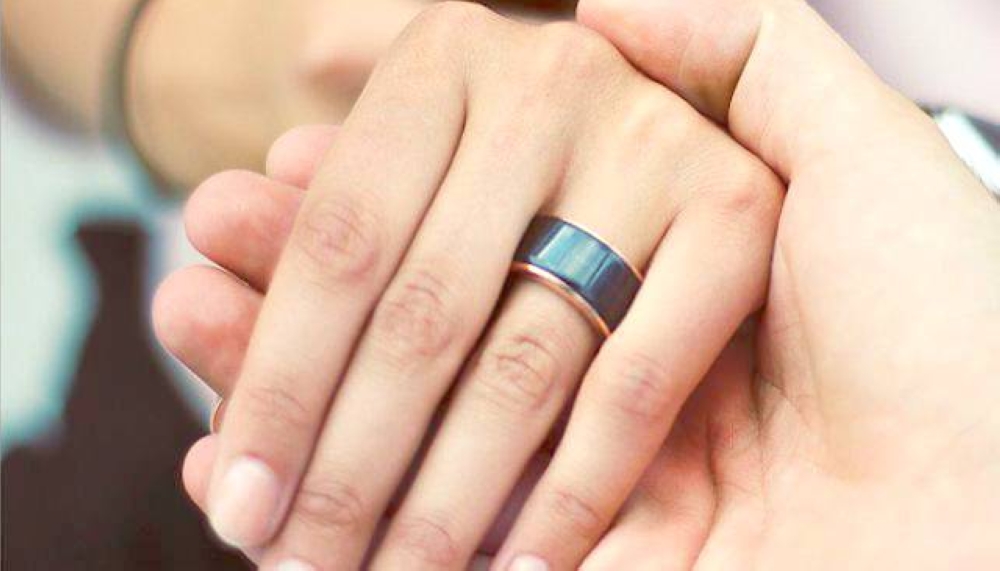 The HB Ring makes it possible to feel another person's heartbeat by simply tapping it twice, and as long as your partner or friend's phone is connected to the Internet, the ring will beat in the same pattern as theirs.
It also flashes a red line around the edge to trigger a heartbeat, like a hospital ECG, making it an alternative to the classic gold wedding band.
This comes after introducing a new smart ring to women that monitors various conditions, including the wearer's sleep patterns, according to Russia Today. The HB ring detects the wearer's pulse and transmits this information to a companion app. Since two ring wearers can be connected via the app, each user can double-tap their ring to see and feel the other's heartbeat.