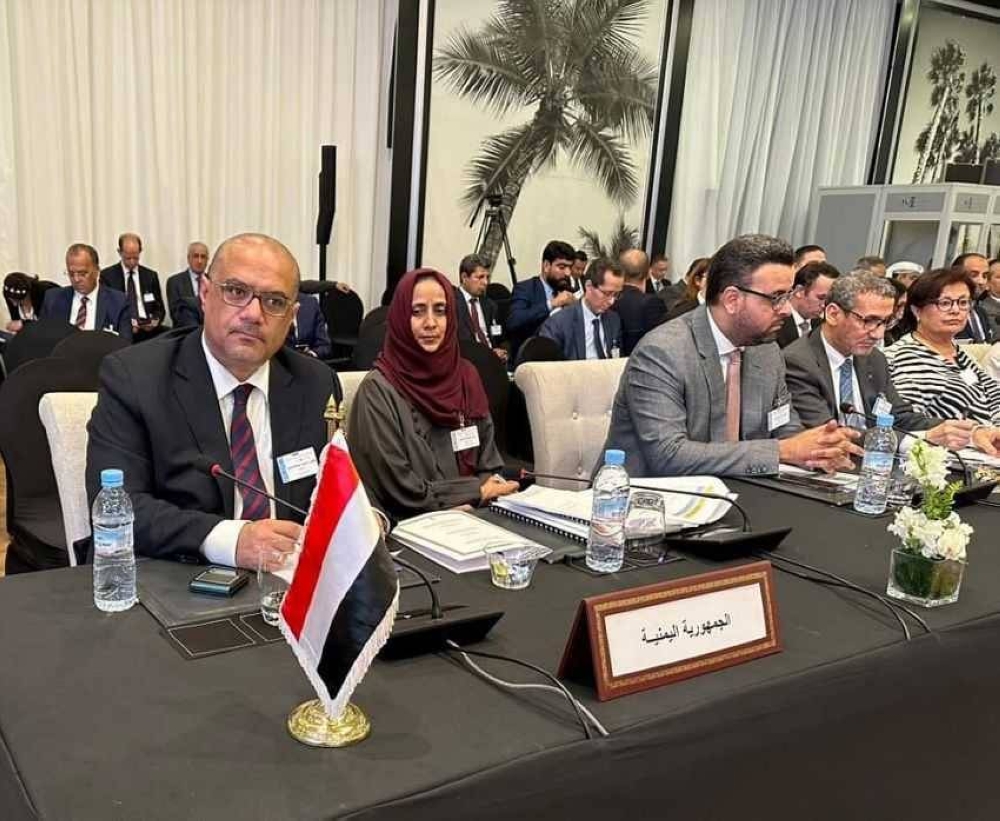 Yemeni Minister of Planning and International Cooperation, Dr. Waed Bathib, participated in the 52nd annual meeting of the Board of Governors of the Arab Fund for Economic and Social Development, held in the Moroccan capital, Rabat, as part of the joint annual meetings of Arab financial bodies.
During the meeting, they discussed the annual report, the fund's financial status, its activities, and new policies in accordance with the fund's current orientations towards projects related to climate change and green projects to preserve the environment from toxic gases emitted, towards implementing the International Convention for the Protection of the Environment, and moving towards climate security, food and water security, in order to reach self-sufficiency. For food and the ability to face the negative effects of natural disasters, wars and epidemics.
During the meeting, a chairman and a vice-chairman were chosen and approved by the governors of the Arab Fund, and their work will be carried out to manage the new session this year.
On the sidelines of the meeting, the Minister of Planning and International Cooperation, Dr. Waed Bathib, discussed with the Acting Director of the Kuwait Fund, Taha Al-Bahar, a number of issues related to the projects funded by the Fund in Yemen and the existing indebtedness of the Republic of Yemen to the Kuwait Fund.
It was agreed on the importance of debt rescheduling, taking into account the economic situation and the current conditions of Yemen, in order for the fund to resume implementing development projects and to be eligible for withdrawals from loans and grants provided by the fund to Yemen.