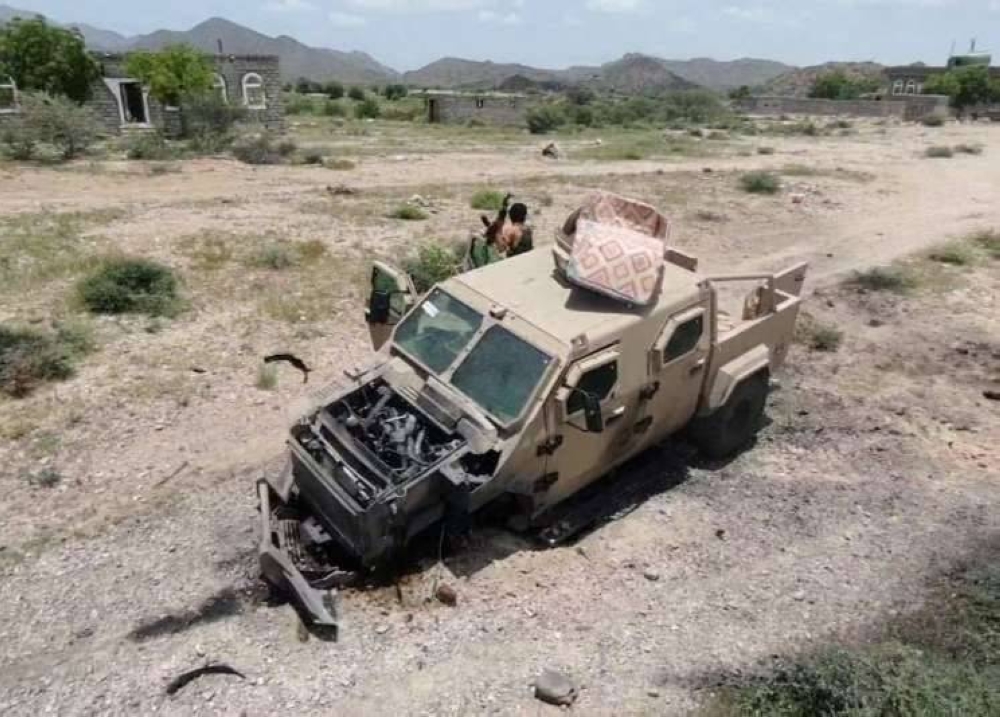 Al-Qaeda's crimes continue in Abyan, targeting Yemeni army and security patrols, and two soldiers were wounded today (Sunday) in targeting a military vehicle in the Al-Baqira area of ​​the Mudiyah district.
Security sources said that a patrol carrying a number of soldiers exploded with a landmine planted by unknown elements, likely to be from Al-Qaeda, in the Al-Baqira area, east of Mudiya district, which caused the injury of two soldiers and damage to the patrol.
The sources pointed out that terrorist elements based in the mountains are working to plant explosive devices and flee, stressing that the crimes of targeting security and army patrols continue, and no party has claimed such operations.
The sources stated that the two soldiers from the Arrows of the East campaign were on a patrol to follow the movements of the terrorist organization in the governorate.