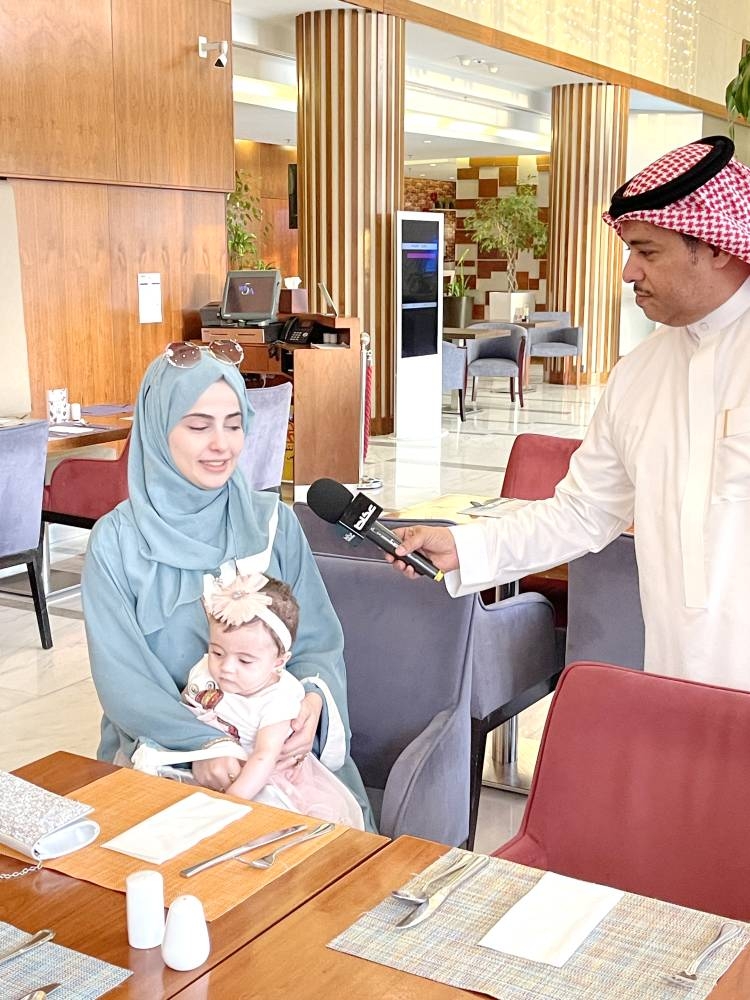 Stories and situations between the tears of mothers and the smile of children after the evacuations of nationals from all countries from Sudan and their arrival in Saudi Arabia. The Palestinian Lubna Abu Shammala told Okaz the details of the difficult days in Sudan, saying: "The difficulties amplified day after day and crises appeared in all aspects, and we were insecure, so we began to search for a way to leave Sudan with a number of Palestinians, and the door of hope was opened before us." When we learned of the great and humanitarian efforts that the Saudi government is implementing in the port of Port Sudan, we went to the specialized Saudi teams, and we found all of them welcoming and facilitating the difficulties for us.
And she added: "The humanity with which we were received by the present Saudi team, and the efforts made to facilitate our departure, made us forget all the fatigue and fear that we faced, as within a short time the procedures for our departure were completed to reach the land of safety, and we are now inside a five-star hotel enjoying comfort."
And she emphasized, "Workers from all Saudi sectors were with us and are still present inside the hotel to facilitate our departure towards our next destination."
And she added, "Our departure was not only with my husband and daughter. We were accompanied by dozens of the Palestinian community inside Sudan, students and residents working there, and we all found the same care and attention."
Lubna Abu Shammala concluded her speech by praying for the Custodian of the Two Holy Mosques and the Crown Prince and for all the Saudi people for the care and attention they found.