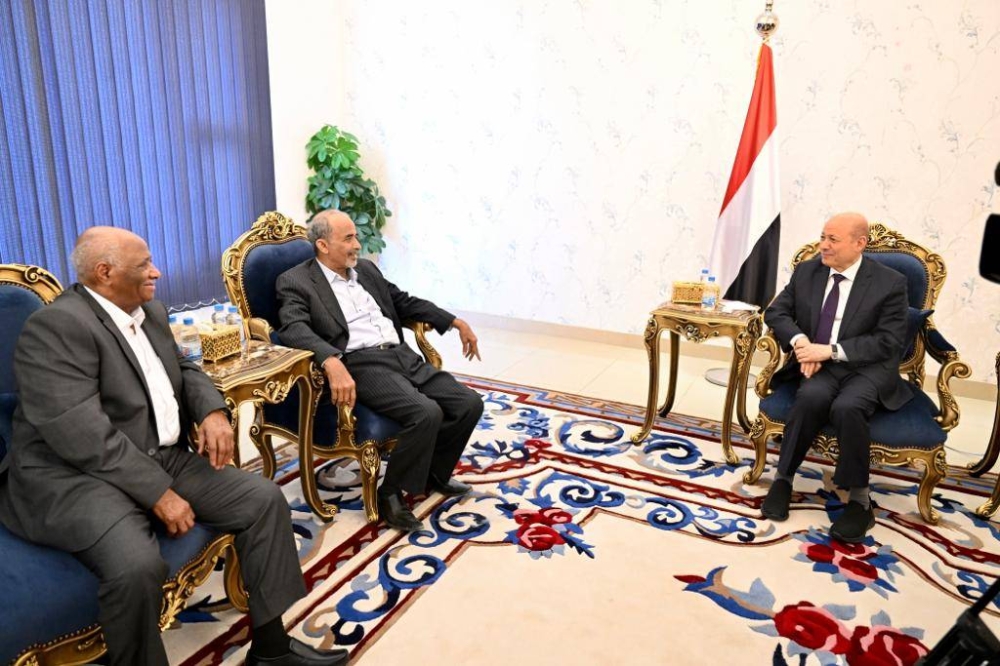 While the militia refuses to disclose the fate of the last of the leaders included in Resolution 2216, "Muhammad Qahtan," and insists on hiding him and not including any upcoming deals, the head of the Yemeni Presidential Leadership Council, Dr. Rashad al-Alimi, pledged today (Thursday) not to spare any effort to release the remaining detainees who are absent in Houthi prisons.
During his meeting at the Ma'ashiq Palace in the interim capital, Aden, Al-Alimi expressed the two liberated commanders, the former Minister of Defense, Major General Mahmoud Al-Subaihi, and the former Commander of the Fourth Military Region, Major General Faisal Rajab, expressing his pride in the positions of the liberated leaders, and all the detainees who inspire the nation with lessons and immortal positions in defending the republican system. Defending its gains and adhering to legitimate aspirations to build a modern state based on justice, equality, the rule of law, and respect for rights and freedoms.
The President of the Presidential Leadership Council praised the legendary steadfastness and patience of the two leaders in front of Al-Houthi in releasing them in accordance with the UN Security Council resolution, stressing the state's keenness to provide all care and support to its sons released from militia prisons everywhere.