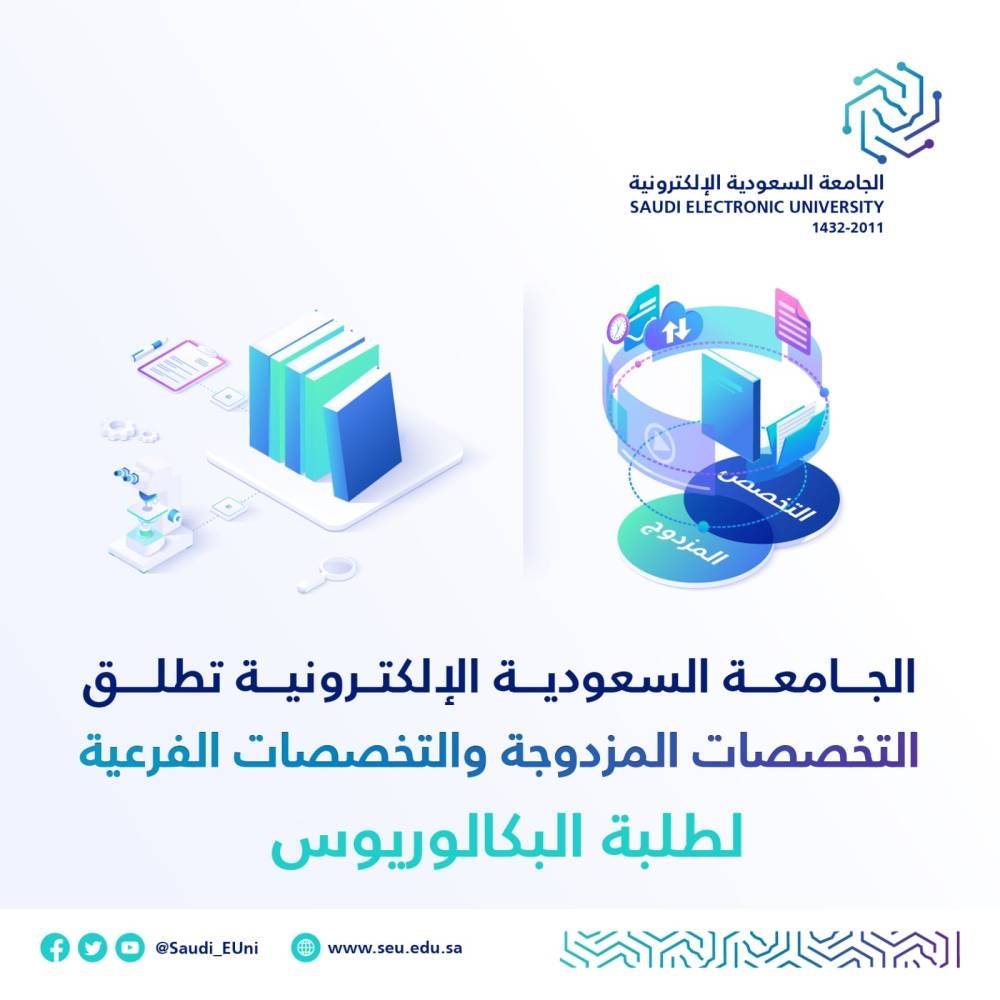 The Saudi Electronic University launched dual majors and sub-majors. The university clarified that the "Double Major" program means that an academic program is available to the student through which he obtains another major major, in addition to his main major, indicating that the "Minor" sub-major represents the possibility of obtaining a minor major in addition to the student's main major.
In the dual programs, the university offers the specialization of information technology as the other main specialization for it is finance, while the business administration major is the other main major for the public health major, and with regard to the sub-programs, the university has allowed the information technology major as a basic major, provided that the sub-specialization has a specialization in finance, While the public health sub-specialty is the business administration major, as the university clarified that the application is linked to a number of requirements for the student to achieve the goal of providing this type of education.
By offering self-assigned degrees, the university seeks to develop students' skills in several fields simultaneously, expand future career paths available to students, and meet the needs of the labor market in terms of competencies and multidisciplinary capabilities, indicating that the desired effect of applying them to students is to increase the student's access to It provides the necessary skills required by the labor market, provides the opportunity to study in disciplines that are compatible with the student's tendencies and desires, raises the readiness of university graduates for the labor market, and improves basic education outcomes.