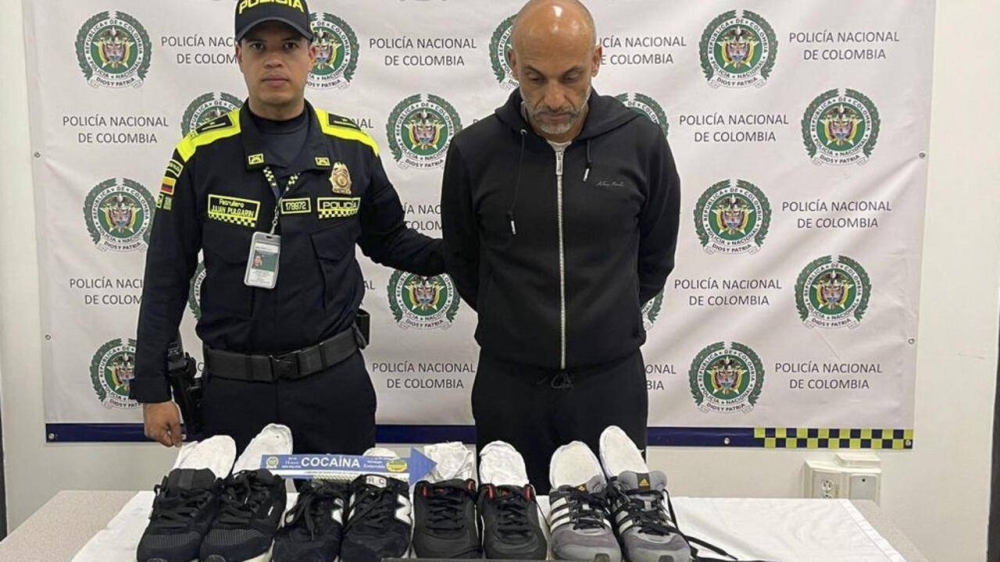 Former Colombian footballer Diego Osorio has been arrested for the third time for drug trafficking, police say.
The former left-back was trying to board a flight to the Spanish capital, Madrid, on the eighth of last April, from an airport near Medellin, in possession of "1849 grams of cocaine hydrochloride," according to the police statement to the media.
Airport authorities discovered the drugs in four pairs of sneakers before they arrested Osorio.
But the police did not announce the arrest of the former player until Friday, after a video was leaked to the media showing Osorio, who won the Colombian league title with Atletico Nacional, handcuffed next to an officer in military uniform.
The former player (52 years old) was arrested in 2002 while transporting cocaine to Miami, but was released on bail, and in 2016 he was arrested again in Medellin and later sentenced to house arrest.
Osorio carried the colors of the Colombian national team 17 times in the nineties of the last century, along with the legend Carlos "El Pepe" Valderrama and goalkeeper Rene Higuita.
At the club level, Osorio emerged with Atletico Nacional, winning the Colombian League title twice.