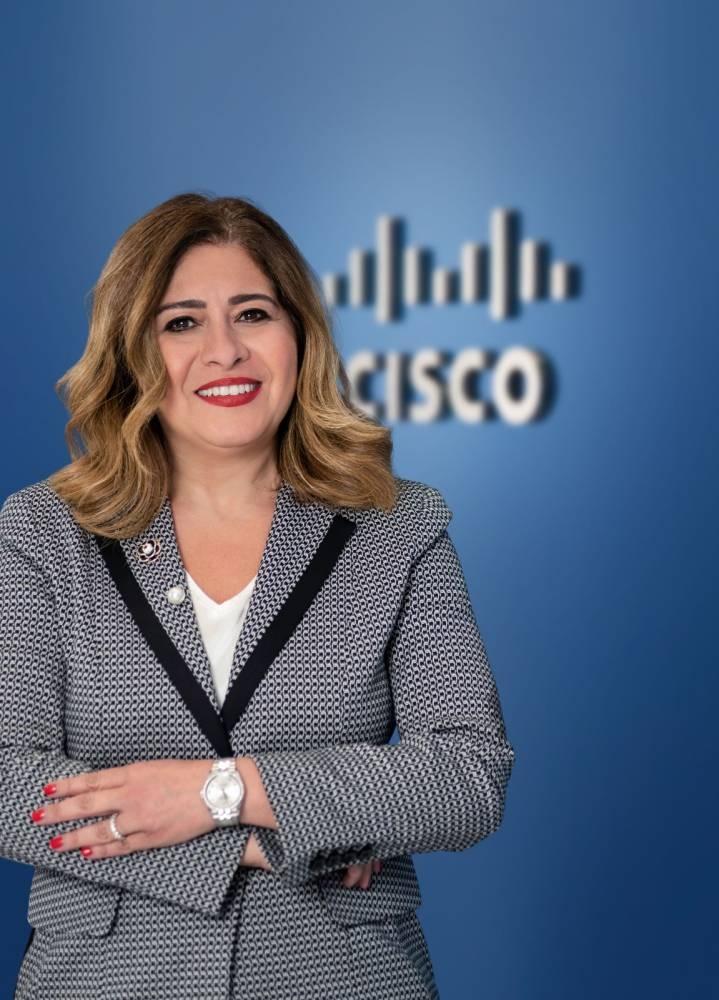 As organizations around the world focus on operationalizing their ESG plans, Cisco and IDC have launched a new study titled "The Role of Technology in Enabling Sustainability: A Global Survey of Information Technology Professionals". The survey, which aimed to better understand the technology trends and practices that influence sustainability success, surveyed 1,244 IT professionals from 12 countries, with in-depth interviews with IT professionals in a variety of industries.
Well-established sustainability policies and mandates, heavy investments in renewable energy, and geopolitics have made sustainability a top business issue for organizations with 63% of technology professionals worldwide believing that sustainability is a very important or very important business priority.
Commenting on the results of the study, she said Reem Asaad, Vice President, Cisco Middle East and Africa"In today's world, sustainability has become a basic business imperative. Key stakeholders are asking for it, from customers and investors to employees and regulators."
She added, "We believe these companies can play a critical role in supporting the sustainability goals of the region by accelerating commitment, ability to implement, and availability of resources. A key priority for Cisco in the region is to support our customers in harnessing the power of technology to drive business impact and sustainability outcomes."
Five actionable insights from the study that could positively impact any organization include: Make IT a critical player
Sustainability must be a team effort, with joint contributions across the organization. With its expertise in digitization and innovation, IT can play a unique role in driving investments and implementing critical technologies, while ensuring that sustainability is integrated into all business operations. More organizations are understanding this, and enabling IT in new ways.
According to the report, information technology played a leading role in formulating strategy and ensuring progress towards sustainability goals in 22% of organizations during 2022 – compared to 13% in 2021. This indicates an upward trend but leaves much room for improvement.
Shift from compliance to business results
The IDC briefing reveals a change in priorities from simply following the rules to employing sustainability as a strategic advantage.
In 2021, the top sustainability drivers included mandates from executive management (40%), regulatory requirements (37%), and reputational risk (28%). However, in 2022, priorities have shifted towards business results, with operational efficiency improvement (43%) as the main driver, followed by competitive differentiation (40%), innovation (39%), and revenue growth (37%).
Data strategy development
Gathering the data needed to effectively manage and track sustainability performance proved to be the biggest operational challenge for 54% of the companies surveyed, but it was nonetheless a key feature of sustainability success.
43% of the companies deemed 'leading in sustainability' in the study – that is, the most mature in terms of sustainability – have developed and implemented a comprehensive data management strategy. Only 30% of "sustainability newbies" did so.
Create clear KPIs
Sustainability leaders also stand out in their ability to measure performance and progress towards their sustainability goals. These organizations implement dashboards that measure and track sustainability KPIs, creating an accurate picture of what is working and what needs improvement. These can relate to goals around energy management, decarbonisation, or business impacts on sustainability, among many other metrics. And in rapidly evolving and highly regulated environments, many are benchmarking their own standards against industry standards.
Choose trusted advisors
Investments in sustainable IT infrastructure can drive key business results such as energy savings, operational efficiency and waste reduction. As we have seen, IT leaders must take a leadership role in the selection, procurement and, of course, implementation and management of these technologies. But IT cannot do it alone. As many IT leaders know, a trusted technology vendor aligned with their sustainability goals is a must.
For the full IDC and Cisco briefing, click here