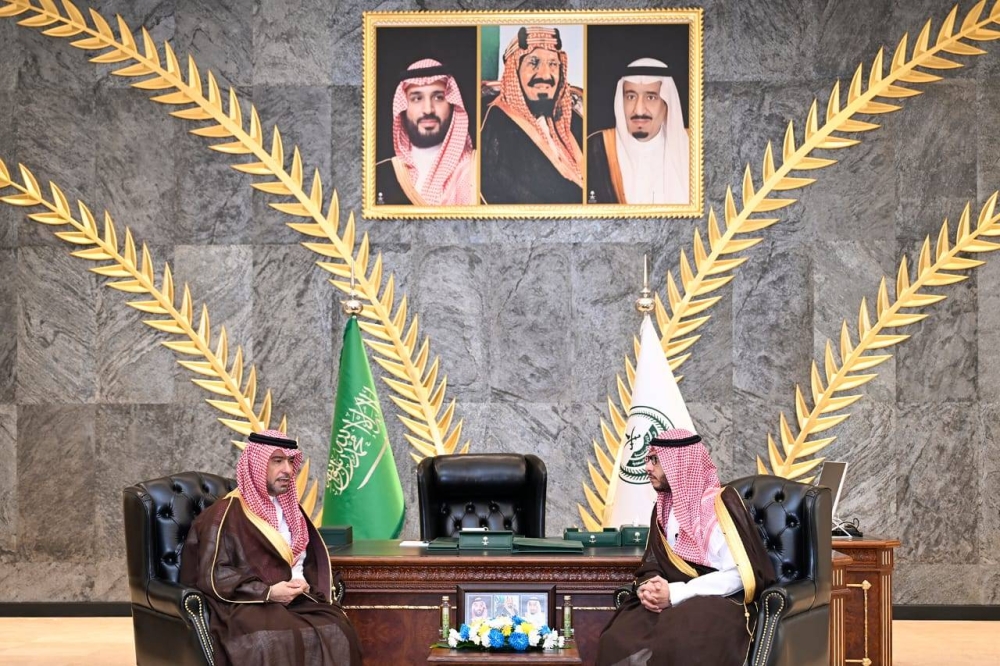 The governor of Taif, Prince Saud bin Nahar bin Saud bin Abdulaziz, confirmed that Taif possesses the elements that distinguish it from other governorates and make it an exceptional, successful investment destination and a target for capital and investors from inside and outside.
During the reception of the Minister of Municipal and Rural Affairs and Housing, Majid bin Abdullah Al-Hogail, and the accompanying delegation, the Governor of Taif, who is visiting the province to inspect a number of the ministry's projects, praised the wise leadership's support for the advancement of the municipal and housing sector in all regions and governorates of the Kingdom, appreciating the efforts made by the Ministry of Municipal, Rural Affairs and Housing in this regard. Hoping that this visit will achieve the desired goals to achieve the objectives of the Kingdom's Vision 2030.
For his part, Minister of Municipal and Rural Affairs and Housing Al-Haqil appreciated the efforts, follow-up and keenness of Prince Saud bin Nahar bin Saud for everything that serves the people and visitors of the province, indicating that Taif will achieve many services for it, God willing.
During the meeting, a number of issues related to the ministry's projects in Taif Governorate were also discussed, in addition to supporting and developing the municipal and residential sectors in the governorate.