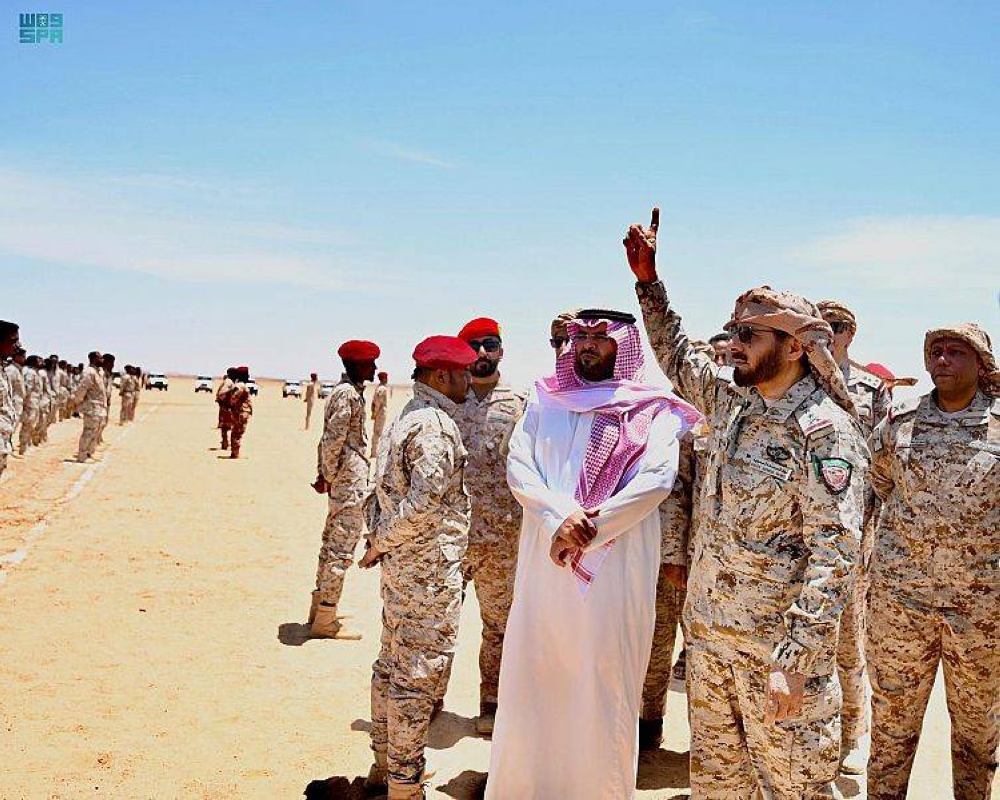 The Commander of the Joint Forces, Lieutenant General Mutlaq bin Salem Al-Azima, accompanied by a delegation from the Joint Forces, inspected yesterday (Monday) one of the brigades of the First Division of the Nation Shield Forces located in the Al-Wadiah area, which had been issued by the President of the Presidential Command Council Decree No. 18 of 2023 to establish These forces, provided that they are the reserve of the Supreme Commander of the Armed Forces (Chairman of the Presidential Command Council), and that their number, missions, and theater of operations be determined.
He was received by the Commander of the Nation Shield Forces, Brigadier General Bashir Al-Subaihi, the Commander of the First Division, Colonel Ali Al-Shammy, and the Commander of the Second Division, Colonel Fahd Bamoamen.
The commander of the joint forces toured the camp, and was briefed on the course of the training process and the high combat readiness, praising the efforts of those in charge of the brigade in particular and the leadership of the Nation Shield forces in general, and urged them to continue training and qualification.