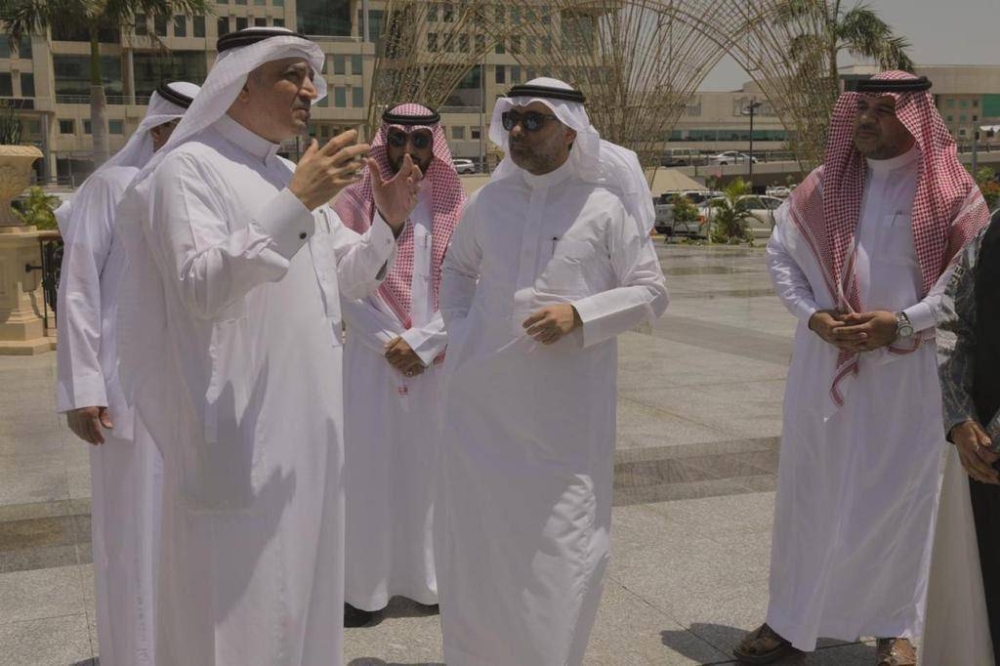 Today (Tuesday) morning, Minister of Health Fahd bin Abdul Rahman Al-Jalajil inspected the Maternity and Children Specialist Hospital in northern Jeddah, accompanied by the Director of Jeddah Health, Dr. Mishaal Al-Sayali, and a number of health leaders in Jeddah.
The Minister of Health began his inspection tour of the hospital by visiting the emergency department, where he saw the services and equipment in the department, then moved to the pharmacy department and then the outpatient clinics. He listened to an explanation of the latest developments in its workflow, and was assured of the integration of the preparations for this new project and its readiness to serve the people of Jeddah in the coming weeks.
On the other hand, Minister Jalajel inspected today Jeddah's private hospitals, which included Jeddah Park Hospital in central Jeddah, as well as Andalusia Hospital.
The Minister of Health was also briefed on the quality and safety standards of the two hospitals and their policies that would focus on improving the health service and reaching beneficiary satisfaction.