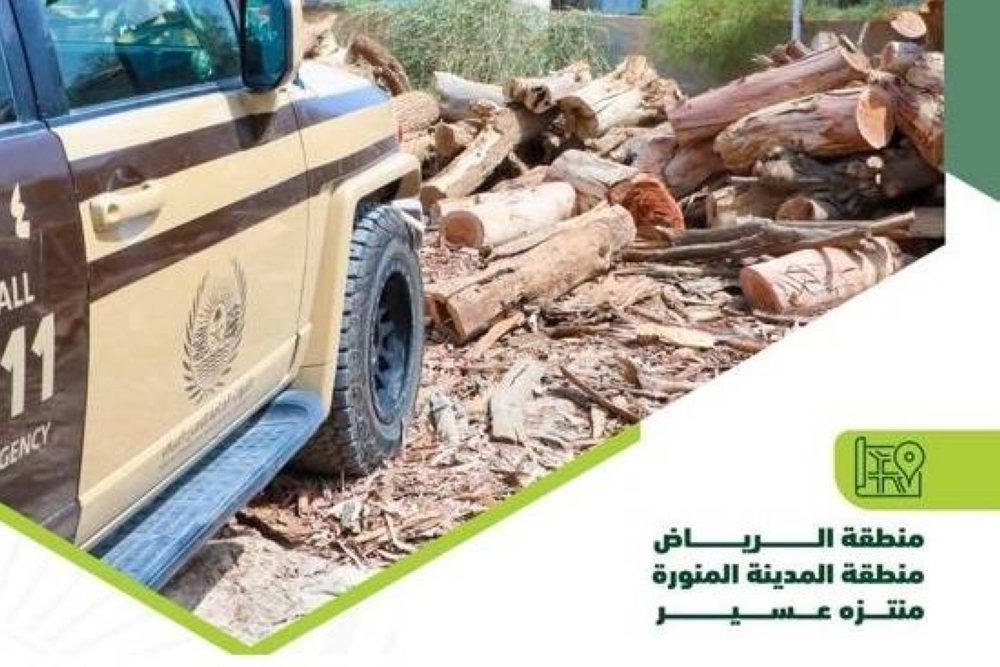 The Special Forces for Environmental Security arrested 27 citizens who violated the environmental law, with more than 80 cubic meters of local firewood and charcoal used in commercial activities, in the regions of Riyadh, Madinah and Asir.
The spokesman for the Special Forces for Environmental Security, Colonel Abdul Rahman Al-Otaibi, stated that the regular procedures were applied against them, and the seized quantities were handed over to the competent authorities of the Ministry of Environment, Water and Agriculture, stressing that the penalty for using local firewood and coal in commercial activities is a fine of up to 32 thousand riyals per cubic meter.
He urged Al-Otaibi to report any cases that represent an attack on the environment or wildlife on the number (911) in the regions of Makkah Al-Mukarramah, Riyadh and the Eastern Province, and (999) and (996) in the rest of the Kingdom's regions.