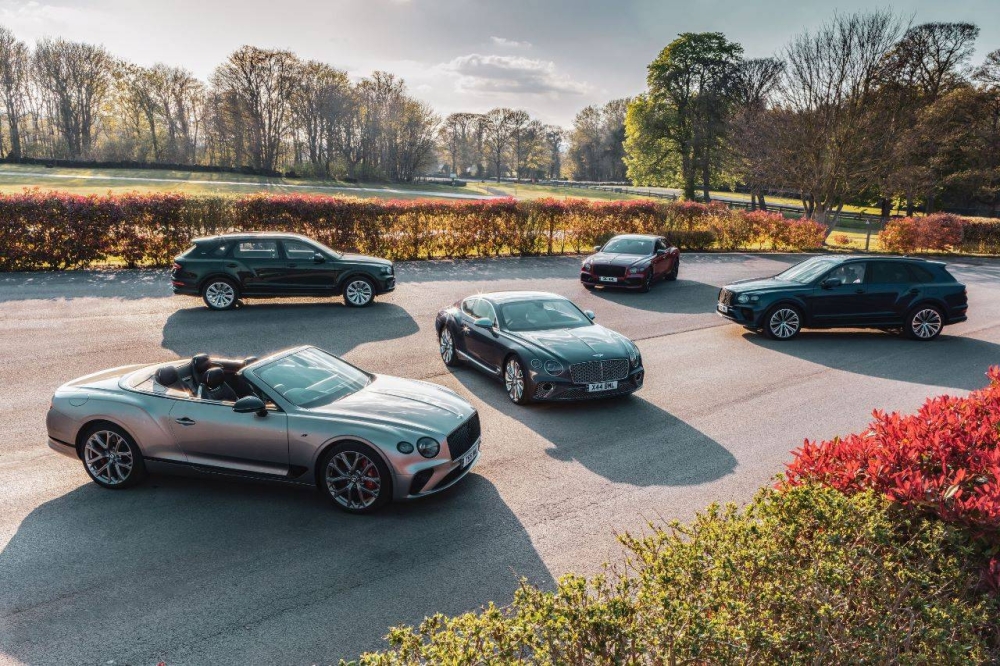 The British brand begins the year with an operating profit of

216

million euros – up

27

percent compared to the same period

2022

Total revenue is up

813

million euros to

882

million euros

The best-ever first quarter corresponds to an increase in international vehicle sales of

10

percent to reach

3,517

luxury vehicle

Makes

Bentayga

form a ratio

42

percent of sales

The American continent records a record increase in sales by

39

percent to reach

1,157

car

Asia-Pacific and the Middle East are among the strongest performers

The return on sales rises to

24.4

percent thanks to customization options, limited editions and collector's collections

The indices reflect strategy

Beyond100

advanced at

Bentley
announced Bentley Motors Today, it reported record financial results for the first quarter and its second-best quarter in its history. The British luxury brand has launched a year 2023 With an operating profit of 216 million euros, an increase of its percentage 27 percent compared to the same period last year. Total revenue rose to 882 million euros, more 9 percent of the amount 813 million euros.
These numbers follow record annual results in 2022when operating profit rose by 708 Millions of euros by almost one billion euros compared to 2018. This unparalleled performance also represented an increase in its size 319 million euros compared to the previous year 2021.
Return on sales increased in the first quarter of the year 20.9 percent in 2022 to 24.4 percent. A large part of this is due to continued strong interest in model customization, more personalization options and a higher appetite for available options, including sales of the Mulliner Coachbuilt Unique and limited editions.
The first quarter numbers also reflect a strong performance in international sales, which increased by 10 percent to reach 3,517 An exceptional car. The American continent has announced an increase in its percentage 39 percent compared to the same period 2022with a total of 1,157 vehicle, while both Asia-Pacific regions (+11 percent) and the Middle East (+66 percent) positive results as well.
The latest international numbers and orders for new models provide self-financing avenues for the company Bentley regarding its advanced strategy Beyond100To lead the sustainable mobility sector in the future. This includes an investment of value 3 billions of euros at the Crowe plant, in addition to the launch of five battery electric models (BEV) new in just five years, starting from 2026.
On this subject, the President and CEO of Bentley Motors Adrian Hallmark: "Despite a challenging environment internationally, we started the year 2023 From the strong point where we finished a year 2022with a new set of high financial numbers, boosting revenue growth, operating profit and return on sales."
He added: "It is worth noting in particular the record performance you enjoyed Bentley in the Americas, with one in three of our luxury vehicles now sold in that region. And it has been a launch Bentayga EWBIn addition to the success of the car Flying Spur The sedan is a key component of this growth."
He concluded, "Looking ahead, although our very balanced distribution model shows encouraging signs that this success can continue, we remain cautious about the international challenges that still prevail in the markets."