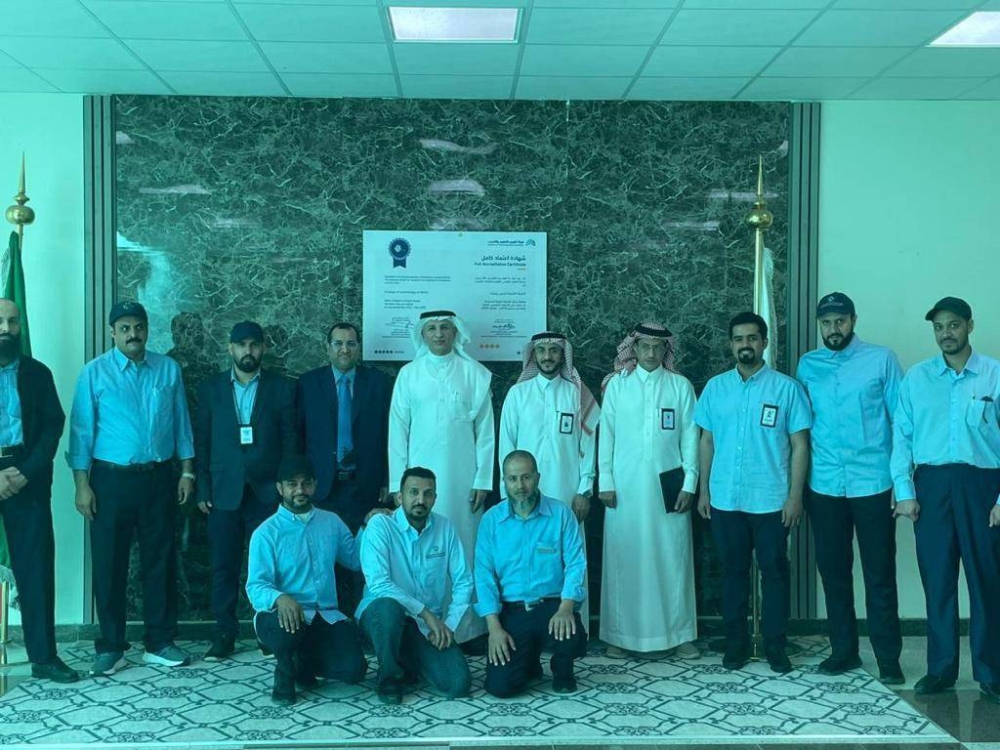 The Deputy Governor for Training and Quality Policies, Dr. Abdullah Al Marzouq, handed over the institutional accreditation certificates issued by the Education and Training Evaluation Authority (Masar Center) to the Technical College for Boys in Bisha.
Al Marzouq congratulated the Technical College for Boys in Bisha, which has obtained full institutional accreditation, stressing the continuity of giving and effort to achieve more achievements, indicating that the Technical and Vocational Training Corporation, led by Dr. by the establishment and its employees.
The Director General of Technical and Vocational Training in Asir Region, Dr. Sulaiman Al-Hafzi, thanked the leadership of the institution for their constant keenness and support for the administrations of the regions and training facilities in obtaining and maintaining these achievements, congratulating the employees of the college on this achievement.
For his part, the Dean of the Technical College for Boys in Bisha, Eng. Abdul Rahman Hadher Al-Khathami, confirmed that obtaining the institutional accreditation certificate raises the training programs offered by the college and its outputs to international levels, and the quality, sufficiency and qualitative development of technical and vocational training. on this reliance.