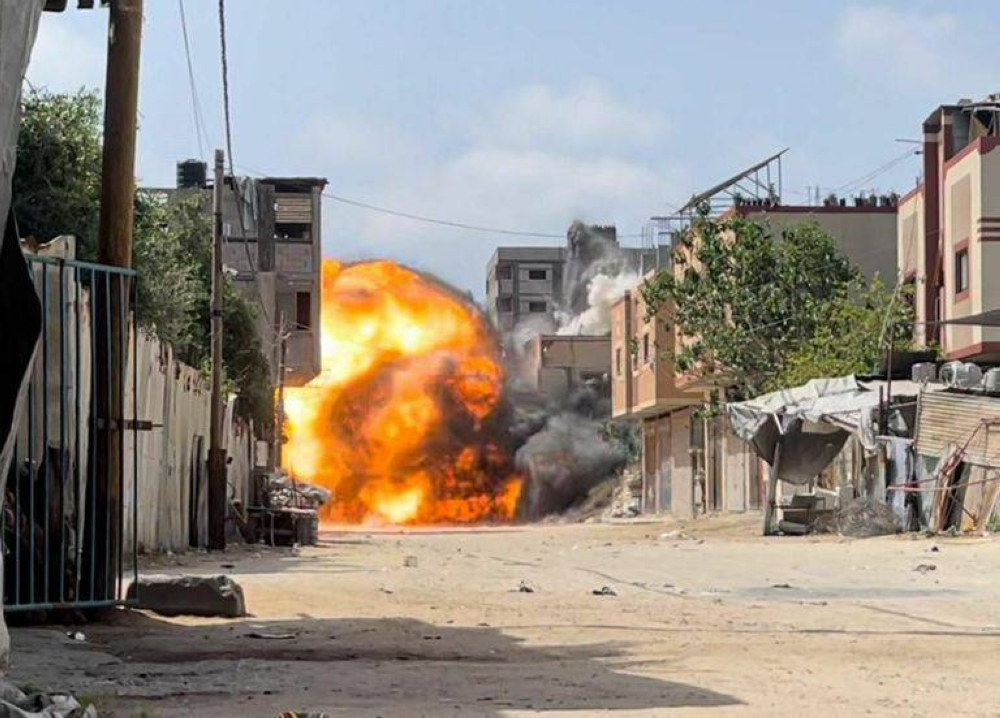 An official in the Palestinian Jihad movement announced that a senior leader in the Al-Quds Brigades, the movement's military wing, was killed in the latest Israeli air strikes on the Gaza Strip today (Friday).
The source revealed that Israel assassinated Iyad al-Hassani, the head of the military council acting in the al-Quds Brigades, in a raid on a house in the western Gaza Strip.
The Israeli Kan radio station quoted a military spokesman as saying that al-Hassani was the successor to Khalil al-Bahtini, commander of the northern region of the Gaza Strip in Jihad.
Medical officials said that two Palestinians were killed and others wounded in the attack, which targeted an apartment located in the Al-Nasr neighborhood in the western Gaza Strip.
It is noteworthy that Iyad al-Hassani is the sixth member of the Military Council killed by Israel this week.
The commander of the Southern Command of the Israeli army, Major General Eliezer Toledano, announced yesterday (Thursday) that the army will continue to target members of the Islamic Jihad movement.
Since the start of the attack on Gaza, Israel has assassinated Jihad Ghannam, the secretary of the military council in the Jihad Movement, Khalil al-Bahtini responsible for firing rockets, Tariq Ezz al-Din the leader in the movement, Ali Ghali, the missile force commander responsible for managing the force, and Ahmed Abu Daqqa, a member of the military council. The Al-Quds Brigades, the armed wing of the movement.