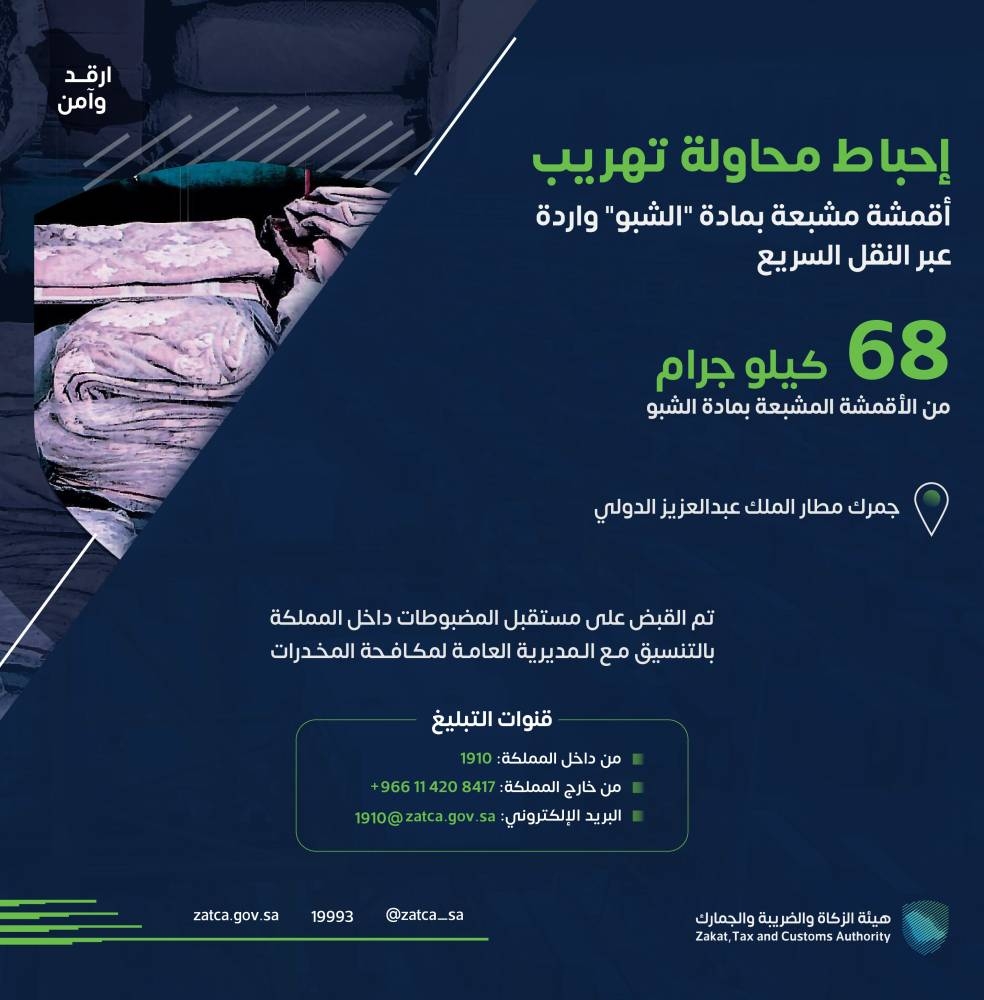 The Zakat, Tax and Customs Authority at King Abdulaziz International Airport in Jeddah managed to thwart an attempt to smuggle 68 kilograms of fabrics impregnated with "shabu".
The authority stated that when conducting the inspection and inspection process on one of the parcels entering the Kingdom via express transport, fabrics saturated with "shabu" were found.
And it stated that after completing the seizure process, coordination was made with the General Directorate for Narcotics Control to ensure the arrest of the future of the seizures inside the Kingdom, as he was arrested as one person.