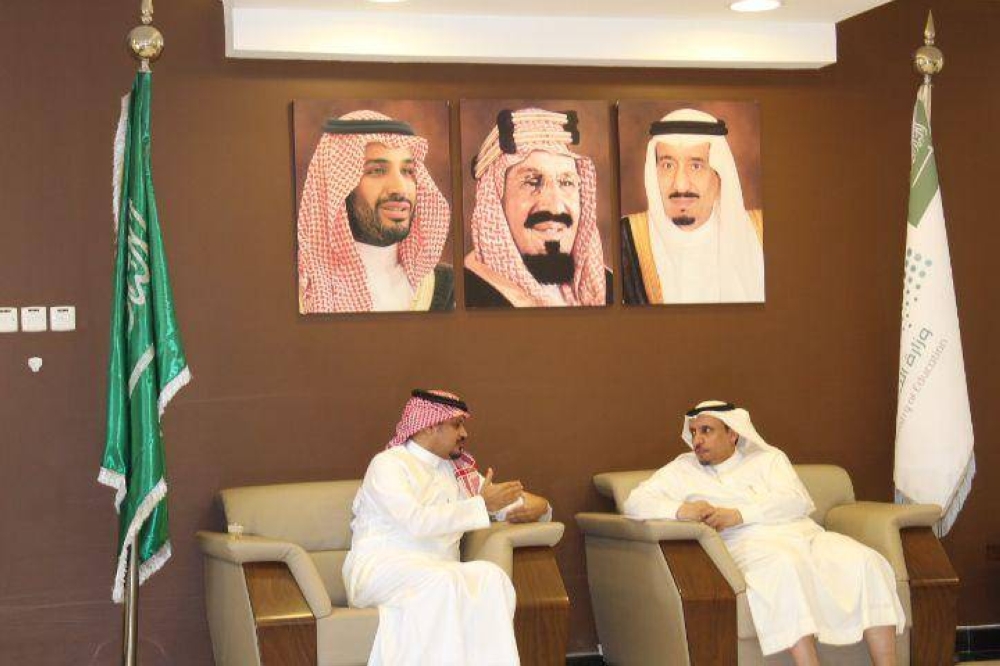 The Director General of Education in Taif Governorate, Dr. Fahd Al-Faar, met with the Chairman of the Board of Directors of the Taif Green Association, Prof. Dr. Saad Al-Otaibi, and a number of employees of the association. The meeting reviewed the goals of the association towards contributing effectively to transforming Taif Governorate into an environmentally friendly governorate, through supporting and implementing programs and initiatives for sustainability. environment and develop positive community awareness and participation in it. Aspects of cooperation and integration towards achieving the goals of the Saudi Green Initiative in the governorate were also discussed in light of the directives of the Governor of Taif, Prince Saud bin Nahar.
The operational plan of the Taif Green Society for the year 2023 was reviewed, which included 6 qualitative initiatives, including the sustainable schools initiative, through which awareness and scientific knowledge of sustainability will be developed: its concept, effects, requirements and applications for learners, the development of practical practices and behaviors among them, and the application of concepts Sustainability in the student's environment in the school, home and the external environment, and the development of the school environment towards sustainability through energy rationalization applications and work towards the use of renewable energy, and the reduction of food waste, and the use of gray water in irrigation, as well as sustainable afforestation that will be activated by planting 1000 trees allocated by Taif Green for yards schools in the first stage.
Al-Otaibi stated that this initiative includes many proposed activities and events such as planning, designing and implementing workshops and training programs for educational supervisors and teachers in coordination and cooperation with the Education Department, Taif University and relevant authorities on sustainability and designing systematic and non-curricular activities to introduce them and their applications. Planning, designing and implementing training programs for students on sustainability and its applications, learning about climate change, its effects and manifestations, implementing some activities and events in the targeted schools, such as designing and implementing school gardens, training on sustainable agriculture, introducing the importance of using gray water in irrigation, using renewable energy and its applications, as well as planning, designing and implementing the Sustainability Award in cooperation With the Department of Education and the relevant authorities, it is presented to the sustainable school, supervisor, teacher and student of sustainability. The initiative targets educational supervisors, teachers, school leaders and students of the targeted schools.