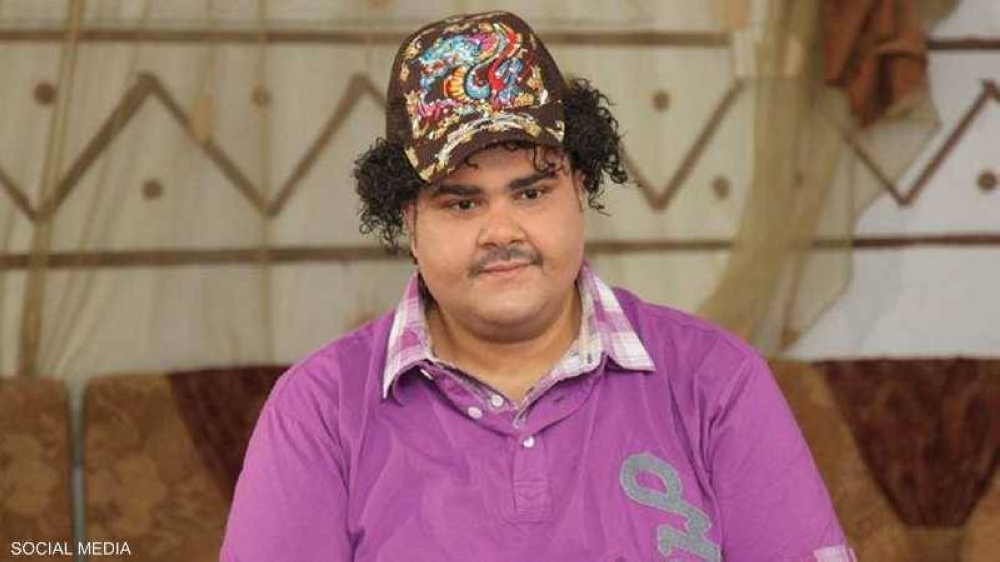 Death kidnapped the artist, Fahd Al-Hayyan, after he was affected by a sudden health condition, and he died at the age of 52 after a busy artistic career, which was ingrained in the memory of his fans with multiple personalities, the most famous of which are Ruwaished, Ghashmishm and Badr Al-Daji, and he will pray for him in the afternoon (Tuesday) at the Prince Fahd bin Muhammad bin Abdul Rahman bin Faisal Al Saud mosque. On the Riyadh-Hail road
His artistic debut was in 1994 in a number of series, the most famous of which is the series Tash Ma Tash, through which the audience knew him.
He became independent artistically in 2006 when he produced the series "Ghachsham" and starred in it for six seasons.
And he folded two decades of artistic giving, during which he presented a number of comedies. He faced difficult turns in his life, including the death of his brother through a medical error, after which he decided to retire, but he resumed his artistic activity after that.
His star shone again on "Tik Tok", and his last exciting statement was his refusal to participate in "Tash Al-Awda" due to his limited roles.
The artist, Fahd bin Muhammad bin Nasser Al-Hayyan, was born on March 22, 1971. He is married and has three children. Since his childhood, he was a fan of acting, especially since he was always participating in the school theater, and he was loved by the audience and was very popular among his family and friends. In Gulf acting, he achieved more successes one after another, becoming the most famous star of drama and comedy, and diversifying the roles he played, so he did not adopt any color of acting.
It was the first opportunity through which he was able to display his talent in the Culture and Arts Association, and his interview ended with success, and the artist Nasser Al-Qasabi asked him to participate with him in his famous comedy series Tash Ma Tash, so he began appearing in the second season of it, and he was able to lightly draw attention to him, despite his secondary role. It was the beginning of his wide fame, and the public recognized him in the Kingdom of Saudi Arabia.
Then the artist Fahd went to production during the year 2006, at a time when he felt that he was qualified for production, as he produced a complete Gulf series, and produced the series "Ghachsham", in which he played a distinguished role, which is the starring role, which he embodied over the course of six parts, which I shared with him. Actress Haya Al-Shuaibi starring in five parts.
It is mentioned that the artist announced his retirement in 2014, which was the news that was a great shock to the audience, and many of them asked about the reason, so that the artist would return again and apologize for what he had done, and stated that the reason for retiring is that he is being neglected by the Saudi Art Authority, and that his colleagues in the center treat him. Bad treatment, but he returned to the works of art to present many of them.