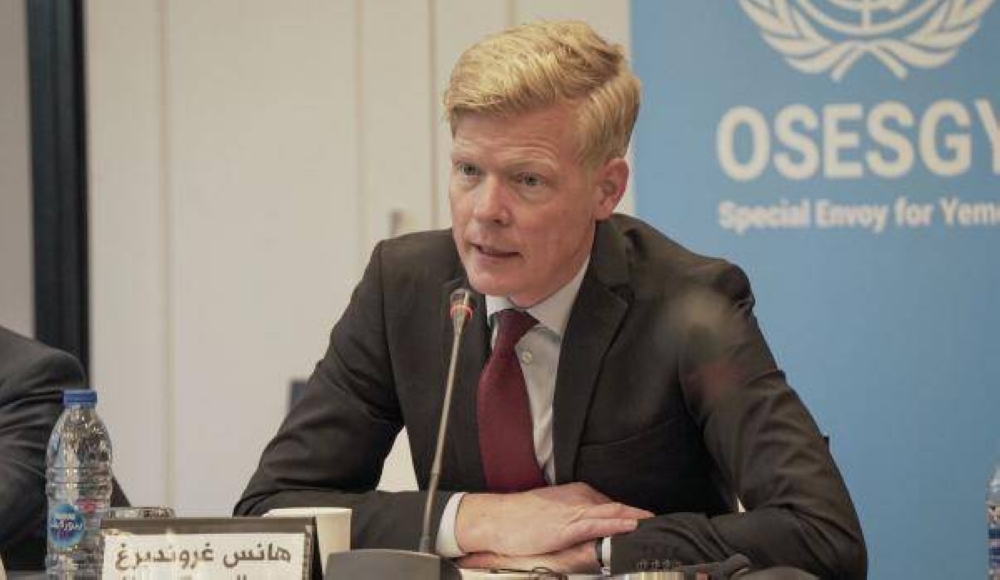 The United Nations stated that its special envoy to Yemen, Hans Grundberg, concluded a visit to Washington, during which he held important discussions about Yemen with a number of US officials, including Secretary of State Anthony Blinken, in addition to a number of American politicians and analysts.
The statement issued by the United Nations on the eve of a Security Council session devoted to Yemen stated that the UN envoy's discussions focused on ways to make progress towards a Yemeni-led political process under the auspices of the United Nations, with the aim of finding a sustainable solution to the conflict in order to reach an inclusive political process to achieve a sustainable political settlement in Yemen. .
The UN envoy to Yemen stated that his discussions in Washington with US officials focused on ways to support the efforts undertaken by the United Nations to assist the Yemeni parties with confidence measures in the short term, and to resume an inclusive dialogue facilitated by the United Nations.