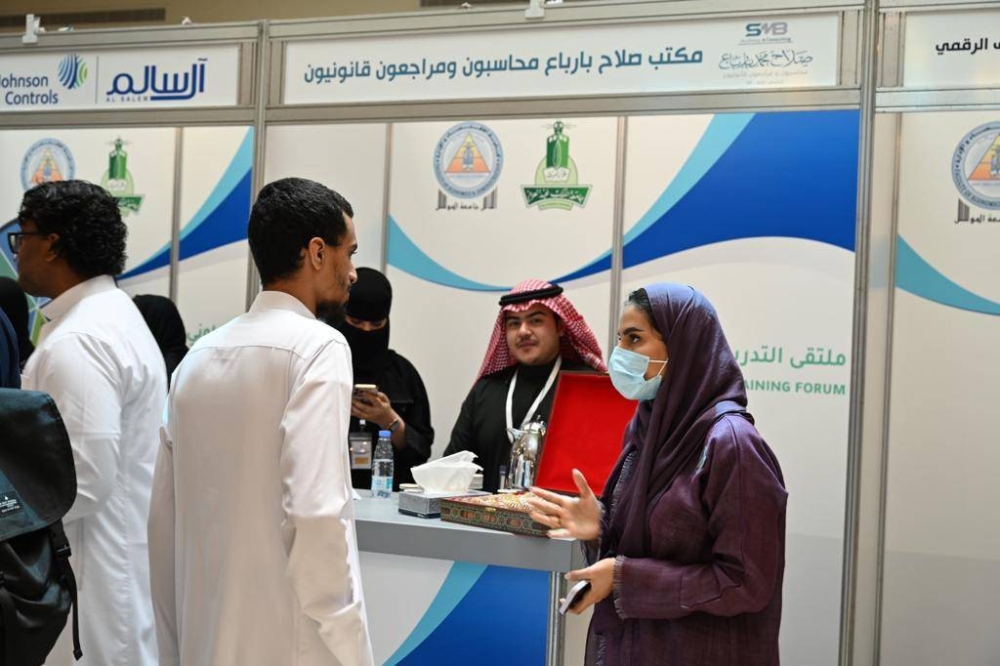 The Acting President of King Abdulaziz University, Prof. Dr.. Hana Al-Naim, Cooperative Training Forum, Faculty of Economics and Administration, King Abdulaziz University. The president of the university, accompanied by the dean of the college, Prof. Dr.. Nasser Kadasa visited the Forum exhibition, where 3 memorandums of understanding were signed with a number of companies to qualify their outputs for the labor market.
The Vice Dean of the College, Chairman of the Higher Committee of the Forum, Dr. Muhammad Al-Hinnawi welcomed in a brief speech her happiness, appreciating her support for all sectors of the university, explaining that the number of participants during one day for the forum exceeds 350 male and female students, pointing to the signing of 81 training agreements by the college, some of which ended with employment during the past years, praising the members of the committee and those in charge of the forum for making it a success Effectiveness.
For her part, the university president expressed her happiness with what she saw, stressing that the Faculty of Economics and Administration equals the number of its students and the services provided by a number of universities.
The university president did not hide her admiration for the contents of the event and the role she plays in serving the students of the college.