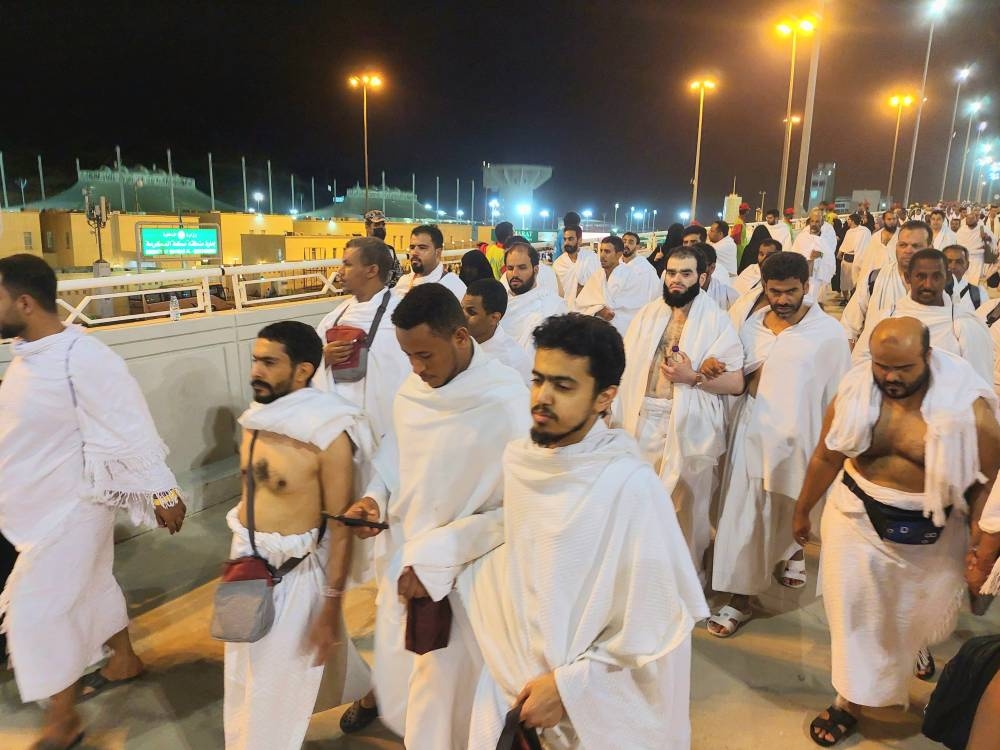 42 blind men and women with their companions from the National Association of the Blind in the Riyadh region "Blind" completed the rituals of Hajj this year 1444 AH after stoning the three Jamarat of Aqaba and the farewell circumambulation, amid an integrated system of facilitated services, performing their fifth pillar in compliance with the Sunnah of the Chosen One, peace and blessings be upon him.
The Director of Administrative and Financial Affairs at the Society, Abdulaziz Al-Mubarak, congratulated the Custodian of the Two Holy Mosques, King Salman bin Abdulaziz, his Crown Prince, Muhammad bin Salman, and all public and private agencies operating in this season, on the success of this year's Hajj plans, and indicated that the Society participated in this Hajj through the Manasik program, which aims to overcome Facilitating difficulties for visually impaired people of both sexes to perform the rituals of Hajj and Umrah.
He pointed out that the number of blind people who were included in the Manasik program reached 42 beneficiaries with their escorts, as they were distributed in three campaigns, expressing his thanks to the Ministry of Hajj and Umrah, and to all the supporters who contributed to the Hajj of these blind people.