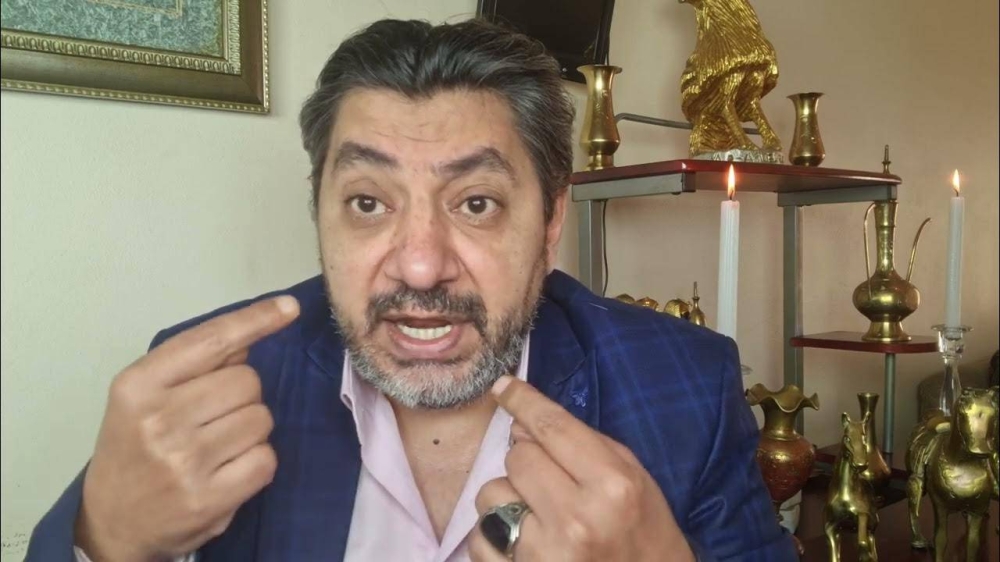 Egyptian journalist Hossam Al-Ghamry continues to expose the Brotherhood and spread its dirty laundry by publishing a series of videos on his YouTube channel, since he was expelled several weeks ago. Al-Ghamry – who admitted that he had allied with the terrorist organization by his membership in the Union of National Forces, which was formed by Egyptian opponents abroad in 2021 – revealed scandals related to the Brotherhood in Turkey.
He emphasized that the group practices tyranny in its worst form, and does not hesitate to expel its members and leave them as prey in the streets just for expressing their opinion or opposing it in a matter.
Al-Ghamry said that hundreds of the group's members in Türkiye left it in Istanbul. He asked: "Do you know the story of the young man who committed suicide in Istanbul and the Brotherhood kept the news secret?" And have you heard the story of the university doctor who was forced to sell (socks) in front of a mall in Istanbul, for no reason other than that he criticized Mahmoud Hussein, who was the secretary of the group and then promoted himself As deputy general guide, the benefits ceased from him.
He added, in the latest video on his channel, "They told me about the Brotherhood's youth who fled Cairo to Khartoum and arrived in Turkey, and were housed in one apartment, and when one of them criticized the group's acting guide, Mahmoud Hussein, he was expelled on the street."
He talked about the divisions in the ranks of the Brotherhood, corruption, the deviation of its youth, and the tyranny of its leaders, stressing that Mahmoud Hussein transformed life in Istanbul into loyalists and supporters of him.
Al-Ghamry revealed that there are those who work with a salary of 4 or 5 thousand dollars, just because he drums for the acting guide, and there are those who sell socks and were expelled on the street just because he criticized him.
Al-Ghamry had exposed in a previous episode that Brotherhood leaders communicated with Western intelligence services, promising that he would reveal more scandals related to the Brotherhood.