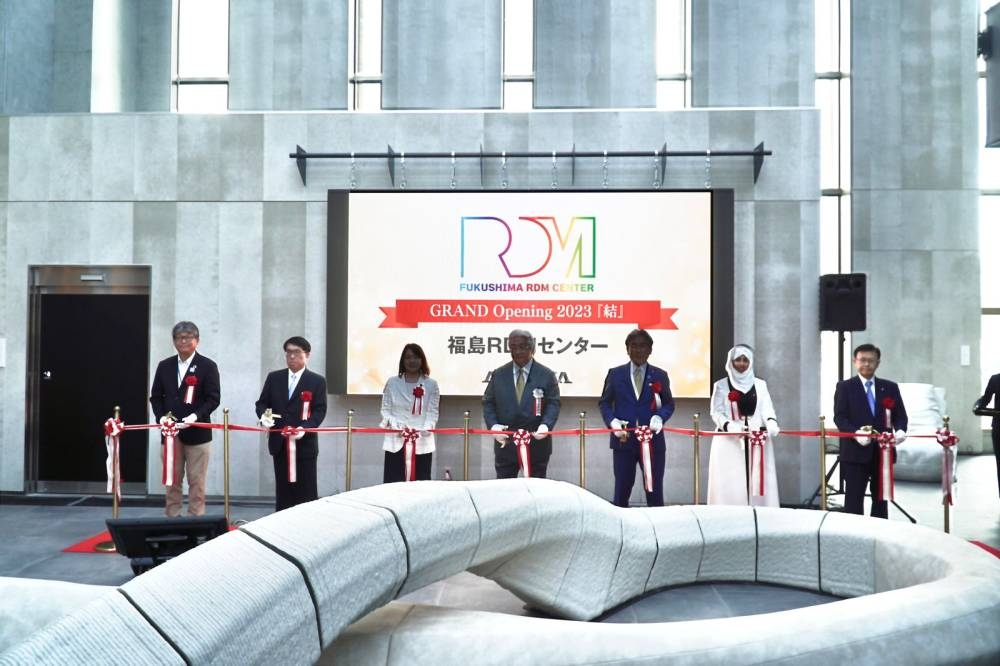 The Saudi-Japanese partnership project for building digitization launched modern and innovative technical tools and advanced technology that will be used in the construction sector for the first time, and is considered a global industrial revolution in the real estate sector, through a media meeting held in the Japanese city of Fukushima, in the presence of more than 800 experts, specialists and interested in building technology and researchers from several countries.
During the meeting, partnership officials from both sides discussed modern tools and technologies in the construction and building sector in the Kingdom, which will be a global transformation in construction, as it depends on the transition to the fourth generation in construction, building improvement and choosing appropriate designs. They also participated in the opening ceremony of the Research and Innovation Center of The Japanese Izawa Group, in cooperation with the largest international universities such as MIT University and other prestigious American and European universities, will link the building digitization project with a large number of countries, to exchange experiences and skills, and the research center was built with modern technologies for the Saudi-Japanese partnership for building digitization.
The partnership aims to establish a research center specialized in developing technologies for the industrial technical transformation of the real estate sector, which will open soon in the Kingdom, with a Japanese partnership, to integrate with the whole world to develop the sector and export local technologies to the world, and adopt sustainable export requests for Japan, in addition to localizing technology and transferring knowledge in sustainable steps through establishing Academy of modern technologies in the Kingdom in partnership with Japanese institutions.
The partnership is working on preparing rehabilitation programs for more than 100 Saudi students at the Japanese Research Center in Nami City, Fukushima Prefecture, Japan soon. To transfer knowledge and localize technology, and establish a joint research center as an extension of the research centers in Japan, in which it will integrate with the world to reach patents with Saudi hands and international expertise, and export Saudi raw materials for 3D printing to the world at competitive prices. Localization of technologies provides job opportunities in the construction sector for Saudis and reduces The number of unskilled labor by 70%, through the automation and humanization of construction processes by applying the latest Japanese technologies, robots and advanced drones.
The Saudi-Japanese partnership for building digitization was launched last year in Japan, with the aim of making an industrial technical transformation in the real estate sector in the Kingdom to move to the fourth generation in construction, which contributes to raising the percentage of ownership for citizens with higher quality and appropriate designs, in line with the leadership's directions in supporting and enabling the private sector. And keeping pace with the Kingdom's Vision 2030 in strengthening and developing the research and innovation system, and enabling citizens to obtain high-quality housing with the appropriate design for them according to their desires in record time.