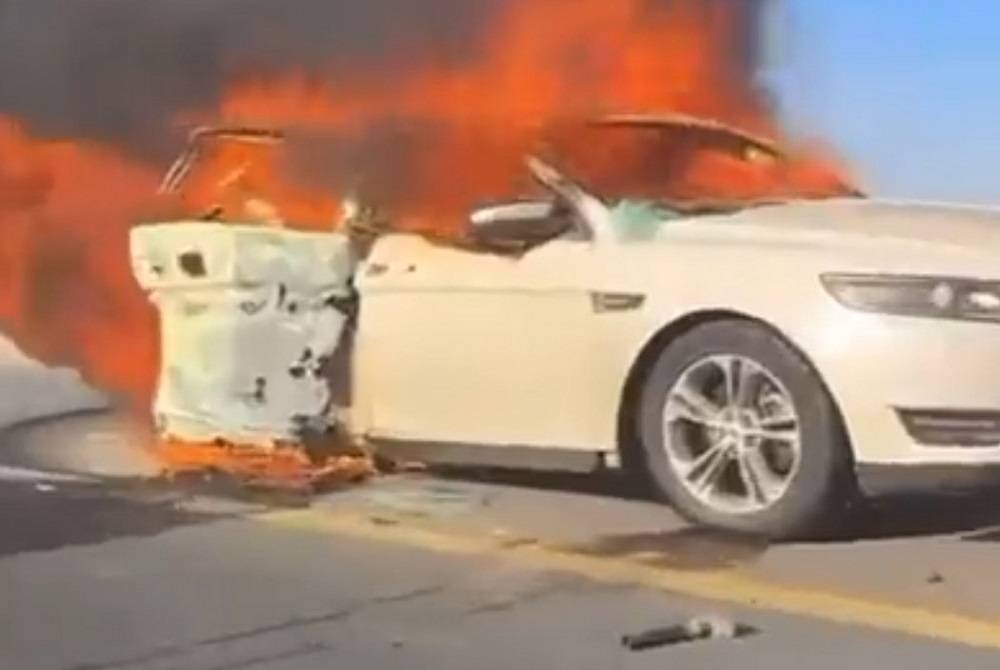 The General Traffic Department announced that the passage of the Hail region caught a person who appeared in a visual content driving his vehicle at high speed and colliding with another, which led to the death of its driver.
And the "Saudi Traffic" revealed via "Twitter" that regular measures were taken against the driver of the vehicle that caused the accident, and he was referred to the competent authority.
And the site "Twitter" was abuzz after circulating a video clip recorded by a vehicle camera that was traveling on a public road, as the video clip monitored a vehicle driving at a crazy speed, before it collided with another and set it on fire due to the force of the collision, as the circulating news revealed that the accident caused the detention of a driver. The vehicle ignited and he died instantly.