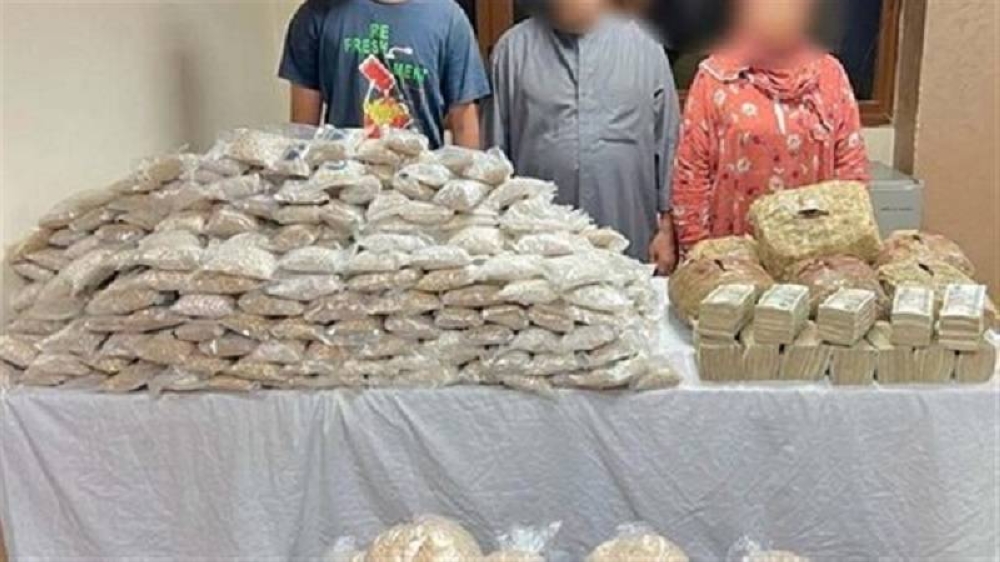 The Egyptian Ministry of Interior has dealt successful and fatal security blows to drug dealers and dealers who are trying to spread their poison among young people.
Where the General Administration for Drug Control in the Anti-Narcotics and Organized Crime Sector in the Arab Republic of Egypt, in coordination with the "National Security – Public Security" sectors and in partnership with the Dakahlia Security Directorate, thwarted an attempt to smuggle quantities of cannabis, banjo and opium drugs, as the seizures were estimated at 36 million pounds, and the Public Prosecution Office took over the investigation. .
And the General Administration for Drug Control monitored the activity of three criminal elements, one of whom was a woman, who specialized in transporting and smuggling large quantities of narcotic substances, to promote them in the governorates of Egypt, by preparing their own secret stores, using a number of their cars, and transporting them under the use of weapons to resist The authorities, if necessary, to confront the security forces.
After carefully monitoring their movements, following up on their criminal activity, and after permission from the Public Prosecution, and determining their residence at the Nabrouh Police Station in Dakahlia, the forces were able to seize all of them before any resistance was created on their part, and they were in possession of one million tablets of the anesthetic Captagon, and 24 kilograms of hashish and banjo. And opium and hydronarcotics, and sums of money from the proceeds of the sale, as the financial value of the seizures was estimated at approximately 36 million pounds.
Confronting the three defendants, they confessed to the fact that the narcotics were in their possession, with the intent of trafficking in youth and retail drug dealers on a large scale in the governorates of Lower and Upper Egypt, and legal measures were taken to seize the narcotics and the money in their possession, and the Public Prosecution office took over the investigation.