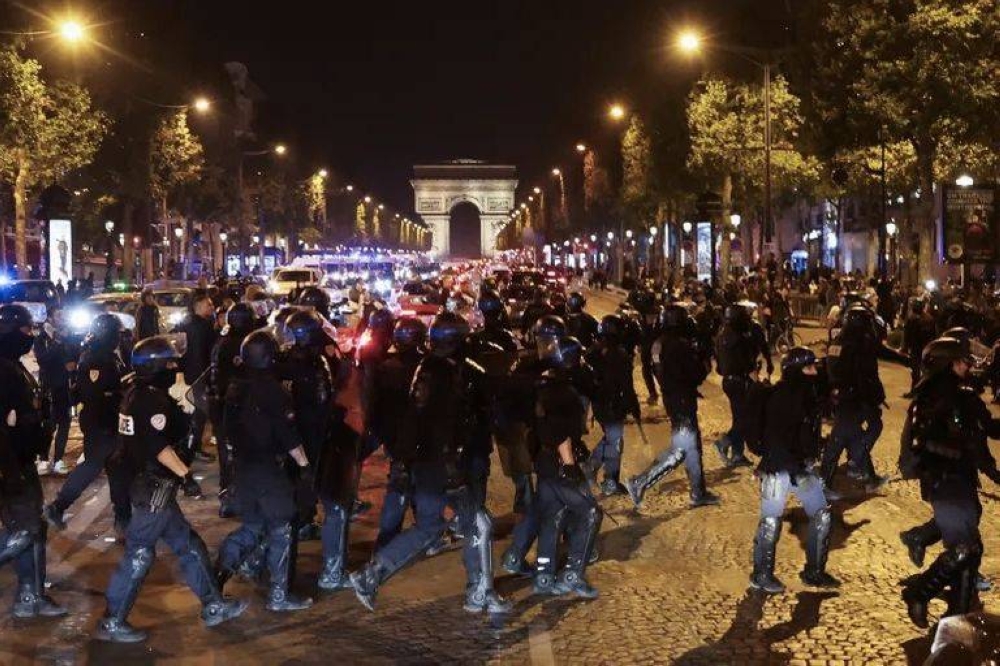 Today (Saturday) the French are preparing to organize massive rallies across the country, to mourn the victims of police violence, in a movement that defies the ban of the judiciary.
About 100 left-wing associations, unions and political parties called for protest marches to express "mourning and anger" and denounce policies deemed discriminatory against popular neighborhoods.
These movements come days after the killing of the boy, Nael Al-Marzouki, by a policeman during a traffic check, which caused a wave of massive protests and riots that lasted about a week.
According to local media, the death of Nael (17 years old), and the unprecedented violence that followed since 2005 in cities, revealed societal problems and difficulties faced by working-class neighborhoods against the background of the tense relations between youth and security forces.
And the French judiciary previously banned a march that was to be organized (Saturday) in the Paris region, in honor of the memory of the young Adama Traore, who died during an arrest operation in 2016.
The administrative court in Cergy-Pontoise, near Paris, to which the assembly request was urgently submitted, relied on the riots that followed Nael's death on June 27 in the suburb of Nanterre, to take a decision issued yesterday evening (Friday).
And the court said in a statement: Although the violence has receded in recent days, the fact that it happened so recently does not allow us to assume that any danger of disturbing public order has passed.
Activist Assa Traoré, the older sister of Adama Traoré, who organizes marches to honor him, confirmed, in a video message via Twitter, that there will be no march (Saturday) in Beaumont-sur-Oise "as scheduled".
The organizations calling for the marches, in order to mobilize them in order to preserve public and individual freedoms, demanded an in-depth reform of the police and its intervention and armament techniques.
Government spokesman Olivier Veran criticized the organizations, which have only one proposal (according to him) which is to call for demonstrations in major cities that have not yet recovered from the looting.
He pointed to the responsibility of the deputies, including representatives of the opposition France Proud Party (far left), who called for the banned Beaumont march.
Since last June 27, French security has arrested more than 3,700 people linked to the riots, including about 1,160 minors, according to figures from the Ministry of Justice, which reported, on Friday, about the imprisonment of about 400 people.