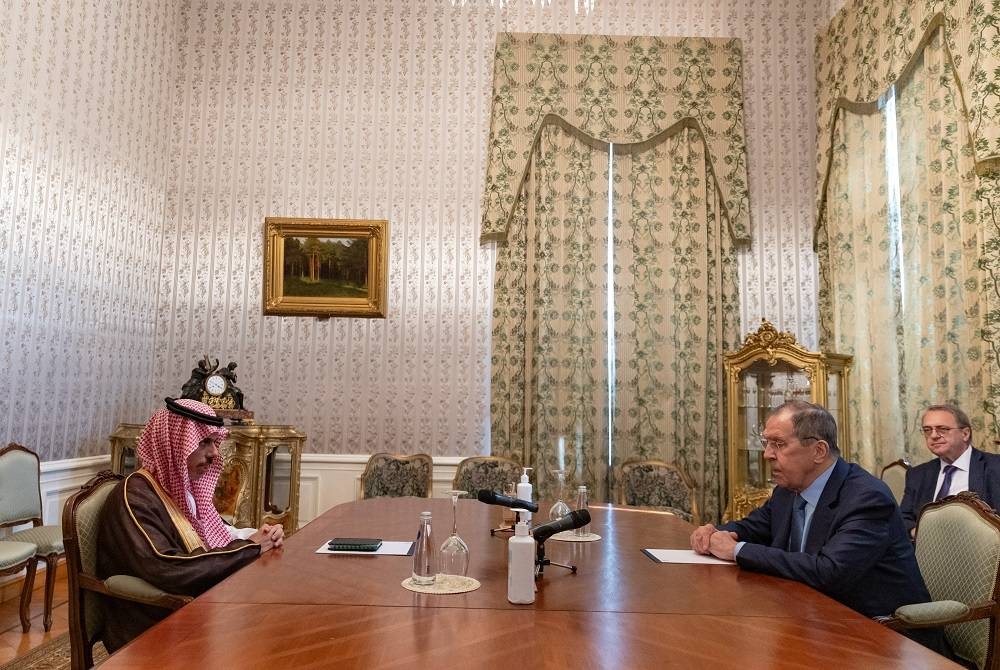 The Minister of Foreign Affairs, Prince Faisal bin Farhan bin Abdullah, met today (Monday) with the Minister of Foreign Affairs of the Russian Federation, Sergey Lavrov, on the sidelines of Prince Faisal bin Farhan's participation in the joint ministerial meeting between the Gulf Cooperation Council states and the Russian Federation, in the Russian capital, Moscow.
During the meeting, they reviewed the historical friendship and strategic cooperation between the two countries and the two friendly peoples, and ways to enhance and develop them in all fields, in addition to discussing the consolidation of bilateral and multilateral work regarding many files of common interest.
The meeting was attended by Director General of the Office of the Minister of Foreign Affairs, Abdul Rahman Al-Daoud.