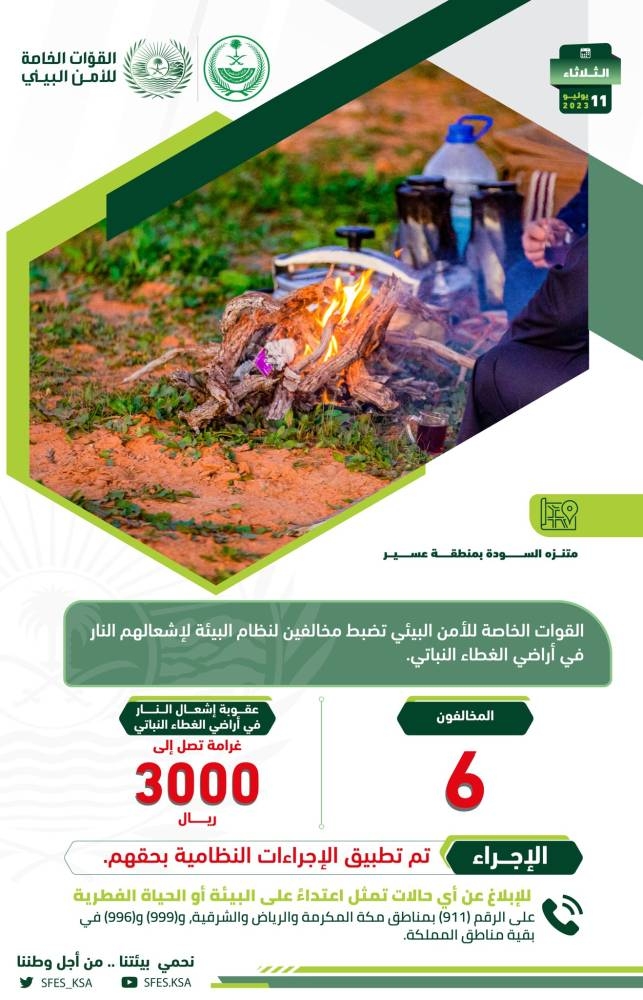 The Environmental Security Special Forces arrested 4 citizens and residents of both Syrian and Pakistani nationalities who violated the environmental law. For setting fire to Al-Souda Park in the Asir region.
The Special Forces for Environmental Security stated that the regular procedures were applied against them, stressing that the penalty for setting fire or using it in protected areas is a fine of up to (20,000) riyals, and in lands of vegetation a fine of up to (3000) riyals.
And she urged to report any cases that represent an attack on the environment or wildlife on the number (911) in the regions of Makkah Al-Mukarramah, Riyadh and the Eastern Province, and (999) and (996) in the rest of the Kingdom's regions.