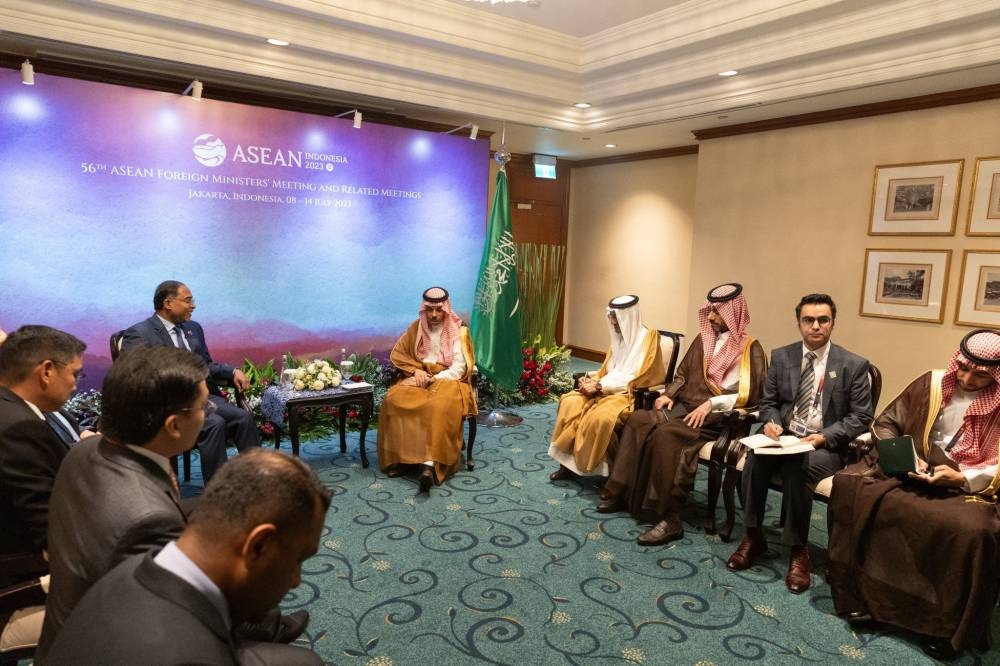 The Minister of Foreign Affairs, Prince Faisal bin Farhan bin Abdullah, met today with the Minister of Foreign Affairs of the Kingdom of Malaysia, Dr. Zambri Abdul Qadir, on the sidelines of the signing ceremony of the Kingdom's document of accession to the Treaty of Amity and Cooperation in Southeast Asia (TAC) in the Indonesian capital, Jakarta. During the meeting, they reviewed cooperation relations and ways to enhance and develop them in various fields to serve the aspirations of the two brotherly countries, in addition to discussing the most important developments on the regional and international arenas, and the efforts exerted in this regard.
The two sides also discussed aspects of intensifying joint coordination in the political field and consolidating economic cooperation to achieve common interests.
The meeting was attended by the Ambassador of the Custodian of the Two Holy Mosques to the Republic of Indonesia, Faisal Al-Amoudi, and the Director General of the Office of the Minister of Foreign Affairs, Abdul Rahman Al-Daoud.