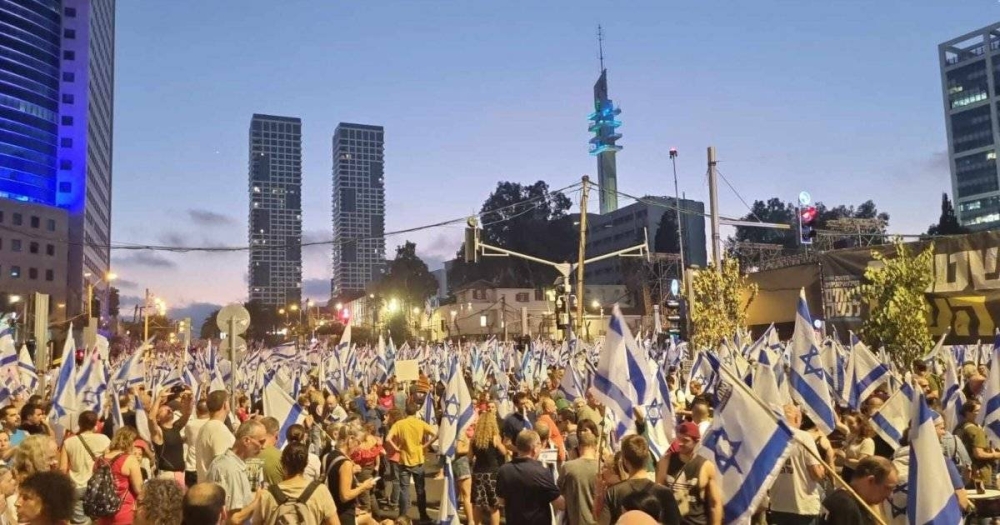 While Israeli Prime Minister Benjamin Netanyahu is still under medical observation after installing a heart monitor, the protest movement against the judicial reforms adopted by the government, which has entered its 28th week, is witnessing a serious escalation and has reached within the Israeli army.
The threat of "military pilots" to refuse to volunteer for military service, in protest against reforms in the judiciary adopted by Prime Minister Benjamin Netanyahu, constituted a strong blow to his government, which affected his health. .
Israeli Energy Minister Yisrael Katz warned of the danger of threatening pilots by refusing to volunteer for military service, although the government still insists on adopting the judicial reform plan and the Netanyahu government ignores this escalation.
The Israeli Minister of Defense, Yoav Gallant, called for keeping the army out of tensions, noting that the demands that are being heard these days encourage the refusal of military service and stop volunteering in the army for soldiers and reserve officers, threatening the unity of the ranks, and they are dangerous.
Gallant added, "I demand public figures from the right and the left: keep politics out of the army. Refusing military service harms the Israeli army. Refusing service harms the security apparatus. Refusing service harms our security."
Yesterday (Saturday) 106 army officers and a pilot announced that he had stopped performing military service, in protest against the judicial amendments, after a meeting held by about 400 military pilots and reserve pilot assistants with experts and former security officials, in which they discussed the consequences of the plan to weaken the judiciary.