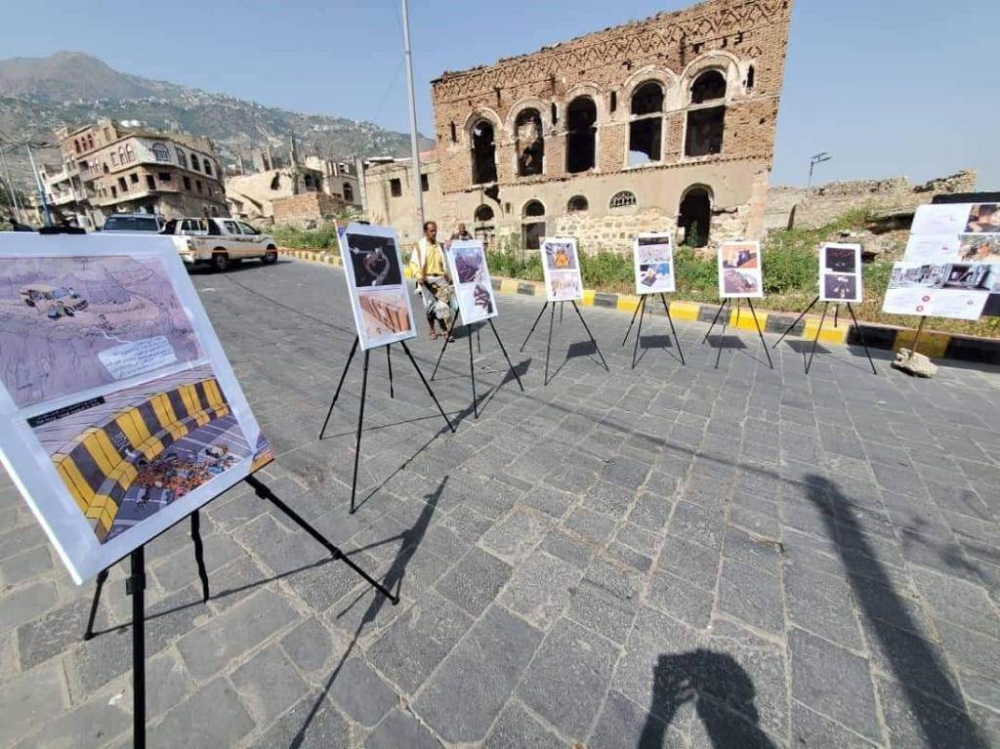 In conjunction with the passage of 3,000 days of siege on the Yemeni city of Taiz by the Houthi militias, in the longest siege in history, activists in the city of Taiz implemented a photo exhibition to highlight the crimes committed against civilians in the besieged governorate for the ninth year in a row.
The exhibition was held as part of the activities of the Documentation Week for the memory of the city in the Al-Jahmailah neighborhood, one of the largest neighborhoods that witnessed widespread destruction due to the Houthi war.
The exhibition highlighted some of the images that documented some of the crimes committed against citizens in the besieged city and the effects of the worst siege that turned the city into a large prison and people's lives into an unbearable hell.
Since Thursday, the city of Taiz has been witnessing the activities of the Documentation Week of the city's memory, on the occasion of the 3,000th anniversary of the siege of the province by the Houthi militia.
The event was initiated by the governor of the province, Nabil Shamsan, who held a press conference in which he discussed the effects of the blockade, the extent of destruction and the suffering experienced by the city.
The extent of the destruction that befell the city remains a witness to one of the most horrific crimes in history against a city that was characterized by a civil and peaceful character, embraced culture and intellectuals, and was known as the capital of culture in Yemen.