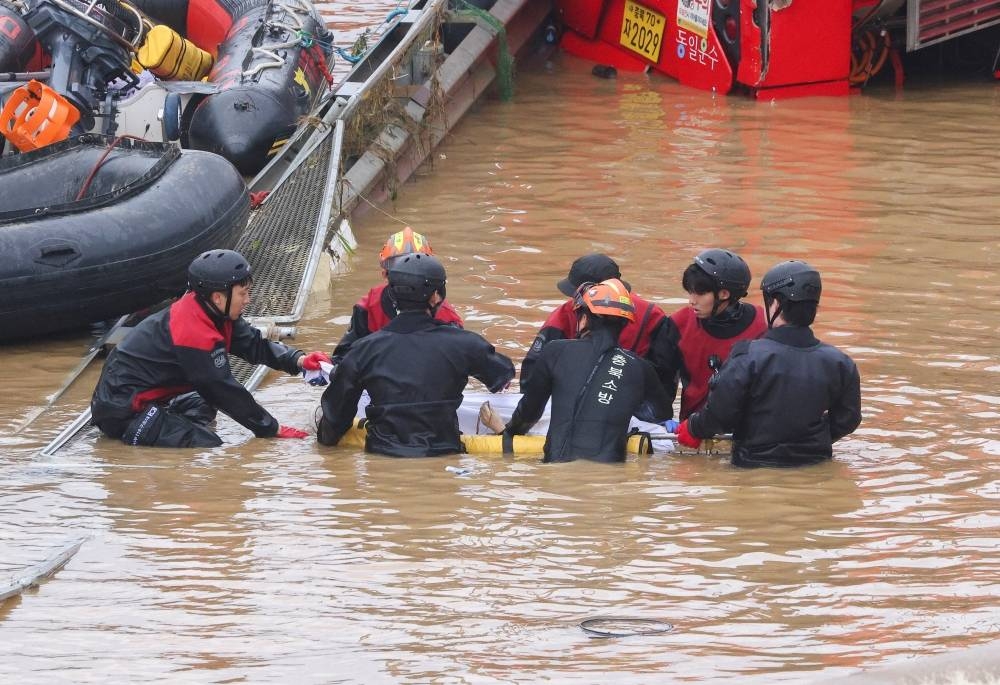 At least 37 people have been killed in South Korea after torrential rains led to floods and landslides, according to a new toll announced by the authorities Sunday, while rescue workers continue their efforts to reach people trapped in a flooded tunnel.
In the summer rainy season, South Korea witnessed heavy rains in the last four days, which led to torrential rains and landslide accidents over large areas, as well as the flooding of a large dam.
And the South Korean Ministry of Interior stated that at least 37 people were killed and nine others were missing, most of them in landslides, were swept away by torrents, or fell into a tank whose water overflowed.
Medics are trying to reach more than 10 cars trapped in a 430-meter-long underground tunnel in Cheongju in North Chungcheong Province, according to the Interior Ministry.
The torrents swept through the tunnel very quickly, preventing people from escaping, according to Yonhap News Agency.
Five people were rescued from a bus in the tunnel on Saturday, and nine bodies have been recovered from the site so far, while divers are working at the site to reach more people, according to the Ministry of Interior.